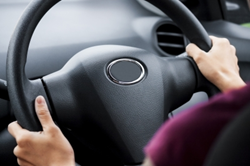 Cruise control systems have been improved since the 1990s, and these units now feature digital sensors that control speed and power levels
Midland, TX (PRWEB) April 26, 2015
Modern steering and speed control systems now help American automakers to better control all aspects of vehicle handling in consumer automobiles. The GetYourPart.com company is now listing its new inventory of aftermarket cruise control components that is available for web ordering at http://getyourpart.com/aftermarket-cruise-control-sale.
The components that are now being offered to consumers are from aftermarket and OEM parts distributors. Each speed control unit is either a mechanical or digital equipped module. Automobiles that were built between 1985 and the current year can now be searched for cruise control parts that are available to buy.
"Cruise control systems have been improved since the 1990s, and these units now feature digital sensors that control speed and power levels," said one GetYourPart.com source.
The aftermarket auto parts that are now on sale are all in preowned condition unless listed differently in the GYP database. The automaker brands such as Buick, Ford, Saturn and Chevrolet are all found inside of the components database of sensors and modules available. All inventory marked as in stock now receives a warranty extension at no cost.
"Some used car parts sellers are not supplying a warranty that goes past a 90-day period, and we're now providing extensions on most shippable components," said the source.
The Get Your Part company website was updated earlier this month with gasoline and diesel motor blocks for most brands of automobiles. A consumer who is not interested in buying a used cruise control system could explore the preowned motor blocks that are also promoted under a sale price structure.
About GetYourPart.com
The GetYourPart.com company provides a resource to find nationwide auto parts on sale through resellers and salvage companies. The company network now includes more than 1,000 dealers that provide over a million components. The GetYourPart.com company has one of the largest searchable junk yard finders that is available to any person on the Internet or through use of mobile devices.