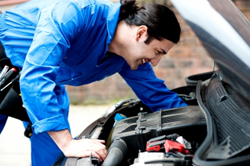 The location service that we provide online is our way of linking consumers with some of the top companies that exist in our national network of suppliers
Houston, TX (PRWEB) March 31, 2014
American consumers who frequently purchase motor vehicle parts on the Internet can now benefit from a new parts location service announced at the Auto Pros website. The aftermarket parts locator service that is now in place is helping the public to find replacement vehicle parts from multiple manufacturers at autoprosusa.net.
The creation of this national search service is designed to provide more solutions to purchasers of used and aftermarket components this year. Because supplies of parts can be limited in retail stores, many consumers can have some level of difficulty when researching certain parts for motor vehicles.
"The location service that we provide online is our way of linking consumers with some of the top companies that exist in our national network of suppliers," said one Auto Pros source.
The auto parts industry is partly supported by the sale and distribution of parts that are not OEM builds. These parts are often imported by retailers from different manufacturers in the global market. One advantage to the locator service is the instant retrieval of parts prices and inventory numbers.
"Our system is one of the only public systems that reveals in stock information and complete sale pricing for automotive parts outside of the wholesale industry," said the source.
The Auto Pros website now features multiple resources for the public to rely on when researching vehicle service providers on the Internet. The parts location tools that are offered are in addition to the toll-free phone system that now exists for national usage at 1-888-230-1731.
About AutoProsUSA.net
The AutoProsUSA.net company is continuing its mission on the Internet of supplying vehicle parts pricing to interested U.S. buyers this year. Brand new technologies are currently present on the homepage that present access to more diverse inventory. The AutoProsUSA.net company has enacted a toll-free phone system that is now helping to provide pricing and answers to questions by consumers who use the company resources to find and purchase automotive parts. The company staff is now available seven days a week for support services.