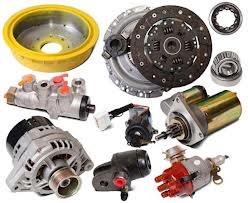 The database in use by this company immediately compares in stock pricing with all retailers offering distribution.
Midland, Texas (PRWEB) July 15, 2013
The rising prices for some retail auto parts has created opportunities for secondary sellers to step up and fill in price gaps for consumers. The AutoProsUSA.com company retails used auto parts and other accessories online and is now dropping its prices for aftermarket parts for cars at http://autoprosusa.com/aftermarket-car-parts.
This consumer price reduction is currently in effect for all listed parts now displayed on the company website.
"Repair costs usually do not decrease for car owners," said a sale representative for the Auto Pros USA company. The recent shift in trends for consumer buying patterns in the automotive industry has created more opportunities for used parts sellers to expand inventory and sales.
The linked database now shared with hundreds of salvage companies, junkyards and other companies is providing the consumer link missing in some areas of the country.
"Consumers now have a better way to purchase and compare any in stock pricing from more than once source online," the sales representative added. The published low prices include more than one price distribution for each requested auto part. The database in use by this company immediately compares in stock pricing with all retailers offering distribution.
The weekly inventory upgrades announced by this company have built a respectable inventory online for foreign and American made automobiles. The Auto Pros company now promotes Ford, Chevy, Dodge, Jeep, Honda, Toyota and other automaker brands through its partner network. The promoted sale pricing is scheduled to last for the duration of this year and new updates are in the planning stages set for announcement early next year.
About AutoProsUSA.com
The AutoProsUSA.com company sells used aftermarket and OEM auto parts directly to consumers in all 50 states. Pricing is supplied by partner companies that contribute data entered into the company database online. Thousands of consumers researching auto parts now use the public database at the AutoProsUSA.com website. As a national company, hundreds of secondary sellers now work in combination with this company to distribute parts for sale. Consumers making use of online resources provided by this company are able to receive lower pricing and faster parts deliveries.