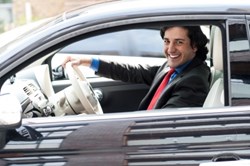 A good warranty can help to eliminate or drastically reduce the repair costs involved with a transmission, axle problem, engine issue or other repairs that can be expensive when owning a used vehicle
Wichita, Kansas (PRWEB) October 27, 2013
New cars that are purchased by consumers are usually paired with a limited warranty plan capable of protecting most parts from failure during the ownership period. The Auto Pros company is now giving access to car owners online seeking aftermarket warranties for Ford, GM and Dodge vehicles at http://autoprosusa.com/auto-warranty.
The providers that are located in the freshly installed company database are capable of providing coverage plans for most domestic vehicle brands. These providers do not base coverage on the actual mileage or age of each vehicle. Each provider now offers a set of rates and policy declarations that a driver can review before deciding to purchase a monthly or annual plan.
The Auto Pros USA company is providing access to these warranty providers as a courtesy service to the existing customers or new customers who visit the company website. The development of this warranty provider tool online is a new concept introduced this year to benefit all used automobile owners.
"A good warranty can help to eliminate or drastically reduce the repair costs involved with a transmission, axle problem, engine issue or other repairs that can be expensive when owning a used vehicle," an AutoProsUSA.com source said.
Each provider that is offering the coverage amounts listed in the database online is a national company licensed in the United States for providing coverage plans. Consumers who access the database online only enter simple information about each vehicle requiring coverage instead of entering personal details in exchange for a quotation in price.
"Regular database updates are featured on our website to ensure that all consumers can access provider information that is an accurate portrayal of pricing and other information related to each policy," the source added.
The Auto Pros USA company developed the warranty provider search system online in response to the insurance industry tools that already exist for consumers to use. This company is featuring its insurance plans search system at http://autoprosusa.com/insurance to allow consumers seeking a better policy to closely examine rates of competing companies online.
About AutoProsUSA.com
The AutoProsUSA.com company is now one of the trusted resources automotive consumers use on the Internet to locate aftermarket, used and secondary parts for sale. This company programmed a simple to use database system that currently provides online access to quotations for automobile insurance policies, warranty repair plans and other information for car owners to use. The AutoProsUSA.com website is updated each day by the company staff to provide instant access to accurate data from the database and search tools that are provided online. Consumers access the customer service department by toll-free number.