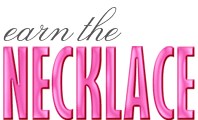 No one knows more about the joys and trials that come with age gap dating than the experts at EarnTheNecklace.com.
New York, NY (PRWEB) November 06, 2013
EarnTheNecklace.com, a revealing and engaging web site with articles written by women who exchange their stories and confessions about being in a relationship with a much older man, weighs in on the difficulties inherent in age gap dating in light of the recent separation of celebrity sugar baby/sugar daddy couple Courtney Stodden and Doug Hutchinson.
The foundations of Hollywood were rocked when it was announced that Courtney Stodden, 19, and Doug Hutchison, 53, were separating after three years of marriage. Having married Hutchison with her parents' permission when she was just 16, the couple's relationship started to crack, reportedly, after Stodden started to experience her own fame. (Source: "Busting Out! Courtney Stodden Separates From Husband Doug Hutchison," Radar Online, November 1, 2013; http://radaronline.com/exclusives/2013/11/courtney-stodden-doug-hutchison-split-teen-bride-marriage-over/.)
"No one knows more about the joys and trials that come with age gap dating than the experts at EarnTheNecklace.com," says Bianca-Marie Coventry, EarnTheNecklace.com's content manager. "While every relationship goes through rough patches, it can be even more challenging for older men dating much younger women; and even more so when they're under the glare of Hollywood."
Relationships have always suffered on some levels from cultural and social boundaries, including age gap dating. The implication, Coventry explains, is that for a relationship to be successful, the couple has to come from the same generational and economic peer group. However, the fact of the matter is that boundaries need to be more flexible to accommodate evolving cultural and social norms.
"For a sugar daddy/sugar baby arrangement to work, couples need to treat the relationship the same as they would with someone their own age. That means being open about their past, being understanding, and concentrating on common interests," Coventry adds. "It won't work if someone is in a relationship just because their partner is rich or famous. That wears thin pretty fast, and the dishonesty will not only tear the relationship apart, but can also hurt the other person. Ultimately, for an age gap relationship to work, the couple needs to be in it for the right reasons."
To learn more about Earn the Necklace, visit the web site at http://www.EarnTheNecklace.com. The site wants to hear from women dating or married to men 20 years or more their senior! And if it's a story they publish, they'll pay $500.00, with an opportunity to write more.
About the Web Site: Earn the Necklace (EarnTheNecklace.com) is a web site featuring stories written by women in relationships with much older men and who want to help other women in the same situation. The site helps women in this position understand and navigate the potential ups, downs, joys, trials, and even unforeseen consequences, all based on real-life stories from women who have been in the same situation. The web site also offers other celebrity gossip and juicy stories, all geared to those who are in a relationship with a much older man.