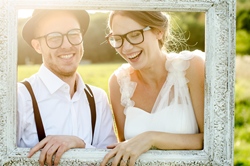 Los Angeles California (PRWEB) February 11, 2015
Popular 'age gap dating' site 10YearGap.com recently revealed a few qualities that younger women look for in older men. The website had surveyed 3000 women in the age group of 25 – 35.
A representative of the website said, "In an effort to help people find their ideal match, it is essential that we guide them in the right manner. Both younger women and older men should be aware of the qualities that are appreciated and are worth having. A lot of older men are under the impression that money is the only thing that women look for. However, contrary to this belief, women are hungry for attention and affection. If you have money but fail to show love, it is likely that your relationship wouldn't last long."
According to the survey conducted by 10YearGap.com, 93% of women look for attractive men. Therefore, it is evident that a man that isn't good looking is an instant turn-off for a majority of women. 69% of women appreciate a man who has a good sense of humor. 62% of women wanted their life partner to be a good listener. Some of the other traits that women desired in their partners include confidence, charisma, intelligence and the ability to maintain balance in life.
Surprisingly, only 8% of women said that money is the first thing they would look for in their life companion. In an exclusive interview with 10YearGap.com, New York based sociologist Charles Hamilton said, "This generation is self – reliant and doesn't wish to be financially dependent on their partners. Today, women are highly qualified and have good jobs in leading organizations. This is why they look for subjective qualities such as confidence, sense of humor, charisma and intelligence."
10YearGap.com is a leading 'age gap dating' site that aims to connect older men and younger women from across the world. The website claims to have a decent membership base comprising of young women and older men. In addition to help users find their perfect match, this site also allows them to communicate with each other. People interested in 'age gap dating' can join this site for free and create a comprehensive profile.