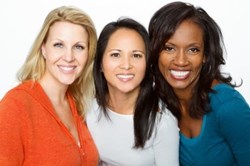 Getting older may be a part of life but your skin can still look amazing.
Adel, IA (PRWEB) September 10, 2013
Women (and men) looking to reduce age spots, liver spots, and other skin discoloration have found an ally in Best Age Spot Remover—manufactured exclusively for U.S.-based M&M Beauty and Wellness in FDA-certified and inspected facilities.
Age spots are unsightly gray, brown or black, vary in size and shape, and generally appear on the face, shoulders, arms, hands, and other exposed areas. While they typically affect people over 40, it's not uncommon for younger people to experience them.
Enter Best Age Spot Remover. Made with maximum-strength hydroquinone and a unique combination of plant extracts, Best Age Spot Remover delivers anti-aging results by minimizing liver and age spots. It also has the unexpected benefit of being a potent lightening cream for skin as it improves skin pigmentation and reduces skin discoloration which makes it ideal for people with fair skin who want to diminish unwanted acne scars or other cosmetic flaws.
Best Age Spot Remover fades age spots, minimizes liver spots, improves skin pigmentation, and diminishes skin discoloration. It is also an excellent skin lightening cream.
"We introduced this product just a few months ago expecting a good response to the product." said Matt Lambi with M&M Beauty and Wellness. "What we got was an unbelievable response. Best Age Spot Remover literally skyrocketed to its current position as the number-two product in our skin care product line; second only to the legendary Best Eye Cream. We still believe that, while growing older is a part of life, looking older doesn't have to be."
Best Age Spot Remover, the powerful new anti-aging and skin improving cream that promises visible results in just 30 days, is available now from Amazon.com at http://www.amazon.com/Age-Spots-Best-Spot-Remover/dp/B006UUTNCU.
About M&M Beauty and Wellness, LLC
Headquartered in Iowa, M&M Beauty and Wellness, LLC delivers solutions that support health and well being. All of the company's products are manufactured exclusively in U.S.-based, FDA certified, and inspected facilities.