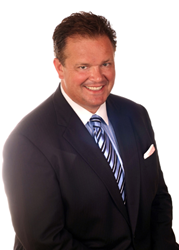 If you have been charged with a DWI, Aggravated DWI, or DWI subsequent offense- you need a DUI lawyer who fights DWI's and ALS Hearings every day. If you want to find out whether you have a good defense to your DWI charge call me to discuss your case.
Salem, New Hampshire (PRWEB) September 12, 2014
Driving While Intoxicated (DWI) and Aggravated DWI may sound very similar but carry much different consequences in New Hampshire; and severe penalties if convicted. It's not difficult to have a DWI charge "upgraded" to an Aggravated DWI offense. The license suspension period for an aggravated dwi is longer, sometimes by up to a year and can also carry mandatory jail time, even for a first offense for a driver with no criminal record and a clean motor vehicle record. It is important that you take the proper steps to protect your rights and #LawyerUp.
Mark Stevens, NH DUI Defense Lawyer, explains in this new video five ways that could get someone charged with an Aggravated DWI in New Hampshire. 1). A breath or blood test of .16 or higher. 2). Traveling over 30mph over the speed limit. 3). Driving without headlights on. 4.) Having children in the car under the age of 16. 5). Running from the cops. New Hampshire DWI laws are tough, but if convicted in New Hampshire the DWI penalties are severe. Hiring a qualified attorney in New Hampshire who fights DWI charges and administrative license suspension actions regularly is imperative.
Criminal Defense and DWI Attorney Mark Stevens is admitted to practice in all New Hampshire and Massachusetts state Courts, and is also admitted to practice in the United States Court of Appeals for the First Circuit and in the United States Supreme Court. Attorney Stevens is member of the National College of DUI Defense, the NH Association of Criminal Defense Lawyers, the Massachusetts Association of Criminal Defense Lawyers, the Texas Criminal Defense Lawyers Association, and the National Association of Criminal Defense Lawyers. The Law Office of Mark Stevens is devoted entirely to the defense of people accused of crimes, with a concentration in defending people accused of DWI, Aggravated DWI, boating while intoxicated, reckless driving, operating after suspension, possession of drugs, underage intoxication, theft, and other New Hampshire criminal and motor vehicle charges and has been serving citizens accused of DWI, aggravated DWI,OUI, reckless driving, negligent driving, and other crimes and violations in New Hampshire and Massachusetts courts since June 1, 2000.
The Law Office of Attorney Stevens is located in Rockingham County at 5 Manor Pkwy. Salem, New Hampshire (Exit 2 off I-93). If you or someone you know is interested in attempting to avoid a conviction for a New Hampshire DWI charge and potentially save their NH driver's license, call Attorney Stevens. To schedule a free consultation and initial case evaluation call Attorney Mark Stevens today to set up an appointment, or request one online by visiting http://www.NHCrime.com to fill out the form at the bottom of the page.