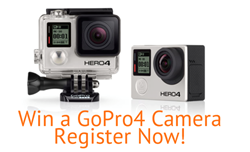 they've had to make several adaptations to agile processes to make it work in their own shop.
Reston, VA (PRWEB) April 10, 2015
Don't miss this rare opportunity to learn and mix with Senior IT and Software QA executives discussing the practicalities in implementing real world Agile processes. To register for the event go here: http://xbosoft.com/event/agile-software-quality-seminar/
The event will be held at the Westwood Country Club in Vienna, Virginia on Tuesday, April 21st from 10:30 am to 1:30 pm, and by attending the event attendees will automatically be entered to win a GoPro4 Camera, the latest in camera technology worth $400!
XBOSoft's and Go2Group's goal with this seminar is to have an open session where they present experiences in implementing agile in the field with their clients, and how they were able to adapt processes as shops moved from waterfall to agile. They will show through a short demonstration how this can be done for those 'hands-on' guys that really want to see tools in action. They're also really interested in participants learning from each other by sharing their own experiences in implementing agile in the trenches.
Philip Lew, CEO of XBOSoft, mentioned, "With many agile shops now moving to toward agile development methodologies, sometimes they are surprised to find that agile doesn't work like it is supposed to, or that the buzz words they heard about and have tried, just don't make sense in real life. Hence they've had to make several adaptations to agile processes to make it work in their own shop."
As part of the agenda, topics cover what it means to be agile, typical agile adaptations, case studies on a successful agile implementation and demonstrations of requirements to defects traceability. A buffet lunch will be served and the giveaway raffle for the GoPro4 Camera. This seminar gives way for a high profile networking opportunity with senior management in software development and testing.
XBOSoft is an industry leader in software testing and consulting services, so hosting a seminar that addresses the issues involved in implementing agile is an ideal topic. Co-host of the seminar, Go2Group, is a global provider of consulting services in application lifecycle management (ALM) systems one of Atlassian's top resellers in North America.