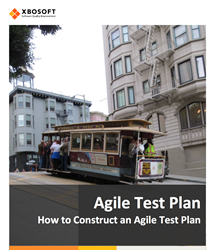 Agile is changing not only the way we develop software but the way we work and do business. We're delighted to finally offer our Agile Test Plan to the market.
Santa Clara, CA (PRWEB) November 12, 2014
XBOSoft's clients demand teams to work in an Agile workflow, some of whom are just converting from a waterfall methodology and need guidance on the transition. Across all main industries XBOSoft provides deep insights and core hands on experience that allows software developers to work with XBOSoft's testers in an efficient and progressive way.
With this experience grows an expertise that has allowed XBOSoft to produce a whitepaper discussing the merits of Agile Methodology and how to go about it. XBOSoft has found that as teams are converting to agile and encountering challenges not only in adapting processes and thinking differently, they are also behaving differently. After several sprints, test coverage is not adequate and teams struggle to catch up with the entire testing process.
Rather than a detailed plan that explains step by step what to do and who should do it, agile sets forth a direction with a compass and ways to work with the compass (users and product owners) so you get to where you need to go. XBOSoft offers the latest techniques in implementing a successful Agile Test Plan, including tips and advice on Testing as part of sprint planning, Scrum adaptations for test planning, Test coverage methods, Agile Test methods as part of strategy and design, Shifting activities to the left and How to handle overlap of sprints for regression testing.
For a free copy of the Agile Test Plan whitepaper download from XBOSoft's website: http://xbosoft.com/agile-test-plan-2/