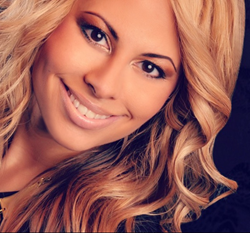 After discovering the benefits of Agile and helping organizations get to market as much as 80% faster than other organizations around them, our team began looking for other applications of Agile outside of IT
Chicago, IL (PRWEB) March 14, 2016
Agile Marketing is paving the way for a revolutionary change to the marketing industry. The launch of the Agile Marketing Academy online training platform is slated for April 2016 through a Keynote Presentation at the Global Scrum Gathering® in Orlando, Florida. Fueled by industry leaders, applying effective Agile methods used frequently in project management and software development are now being used in the marketing arena. Specific Agile techniques, when taken outside of IT applications, yield incredible results in marketing, as discovered by the founders of the Agile Marketing Academy.
The launch of the Agile Marketing Academy on January 20, 2016 has already dramatically begun to change the industry landscape for businesses and individuals across the globe. Through the delivery of structured curriculum, the Agile Marketing Academy upholds standards as the certifying body for the latest marketing industry advances. Individuals and companies can participate in 2-day in-person training courses to achieve the Certified Agile Marketing Specialist (CAMS) certification. A public in-person training course will be held in the Washington, D.C. area on May 2-3, 2016. https://agilemarketingdc.eventbrite.com
Agile remains the standard as an incremental and iterative approach to getting work done more effectively. Because Agile works very well in breaking down large complex projects into smaller, more manageable pieces, it can be applied across a variety of industries.
"After discovering the benefits of Agile and helping organizations get to market as much as 80% faster than other organizations around them, our team began looking for other applications of Agile outside of IT," said Maria Matarelli, one of the founders of the Agile Marketing Academy.
The success found within organizations applying Agile, as many Fortune 100 companies have seen today, encouraged the initial research that jumpstarted the Agile Marketing Academy. When coupled with the most commonly used Agile framework, Scrum, created by Jeff Sutherland and Ken Schwaber, the exponential increase in productivity that companies see in product development can now carry over when applying the same concepts to their marketing approach.
Working together, Maria Matarelli and Nic Sementa, a serial entrepreneur with an extensive background in marketing and advertising, began introducing clients to core Agile concepts to apply them in their marketing efforts. As they began to track the progress, clients consistently saw increased results, revealing more than 300% growth in just 6 months and more than 780% growth in a year.
"This approach to marketing is outstanding. It helped me to understand the need for process in developing my various online strategies," said Dr. Robert Wolf, an Agile Marketing early adopter.
As the value of these initial concepts continued to grow, Matarelli and Sementa launched a Case Study Program in September 2015 to formalize these best practices into a course curriculum which led to the founding of the Agile Marketing Academy. This certifying body was developed to ensure standards are upheld throughout a consistent knowledge base that gets results, creating an opportunity to connect businesses to their ultimate goals.
"We launched the Agile Marketing Case Study Program to introduce companies across a variety of industries to these core Agile Marketing practices known to deliver results," said Nic Sementa, who coached many of the early adopters throughout this new program.
While continuing to teach these practices, the demand has been steadily growing for Certified Agile Marketing Specialists (CAMS). Matarelli and Sementa have invited other training providers to add these industry best practices of the Agile Marketing Academy to their training curriculum to further spread the benefits of Agile Marketing.
To get involved, contact the Academy: http://www.agilemarketingacademy.com/contact-us
Maria Matarelli, also the Founder and President of Formula Ink, an international consulting company based in Chicago, IL, possesses a strong background of 15+ years in Information Technology (IT) and Project Management. As an expert in Agile methodologies, she is one of only 191 Certified Scrum Trainers (CST) in the world that teaches the most frequently used Agile framework.
"As a marketing major that has been immersed in IT and Project Management for years, I am excited to see these concepts come full circle. By enhancing traditional marketing methods, we are seeing a rapid increase in results, just like we've seen in other applications of Agile," explained Matarelli. "We encourage any company, and particularly those solving a specific need, to investigate the power of Agile Marketing within the content of our academic curriculum."
Maria Matarelli will speak about Agile Marketing in a closing Keynote presentation on April 20, 2016, at the Global Scrum Gathering® Orlando.
Find more information on the Agile Marketing Academy at: http://www.AgileMarketingAcademy.com
About the Organization:
The Agile Marketing Academy is an organization that holds the standardized knowledge base and best practices for how corporations, business owners, and individuals leverage rapid learning cycles to enhance their marketing. These practices lead to marketing systems that maximize sales and results while delivering breakthrough performance and customer satisfaction. The Agile Marketing Academy is the certifying body for the Certified Agile Marketing Specialist (CAMS), Certified Agile Marketing Practitioner (CAMP), Certified Agile Marketing Coach (CAMC), and Certified Agile Marketing Trainer (CAMT).