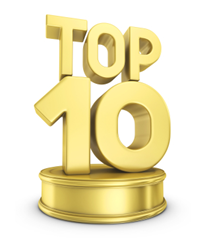 Santa Clara, CA (PRWEB) January 26, 2015
Agile Testing Metrics Whitepapers, written and published by the global software testing firm XBOSoft, are now available to download from their website at Agile Quality Testing Metrics Whitepaper and Agile Velocity Testing Metrics Whitepaper
The two whitepapers follow on from the top 10 Agile Metrics webinar the company hosted a month ago, and explore great insights into what to measure and how to connect metrics to real agile goals. The key ingredients for long term successful improvement with metrics are listed with explanations on each, and what the critical parts of the process to measure in agile and why. XBOSoft offer ways to connect metrics with agile goals and then how to interpret metrics with an agile looking glass.
XBOSoft have focused on these two important objectives in Agile, Quality Software and Velocity - because what comes with quality's big measurement factor is 'defects', especially those that would impact the customer or end user.
With Velocity comes the speed at which good software is produced. So, anything that measures elements that would slow the software development or testing down, or prevent final delivery of the software, is going to be important. Anything that makes software testing faster or creates a more productive process is important for agile. Additionally, the concept of working software early is a key part of agile. Each step is supposed to provide software that works so that feedback can be obtained quickly and nimbly switch directions or add/subtract requirements if needed. So, any metrics that indicate software is not working, at each step/iteration is critical.
XBOSoft are a software testing firm offering many services such as Functional, Performance, Usability, Security and Test Automation through a number of platforms for many industries, and can do this through the Agile Methodology should the client work to this.