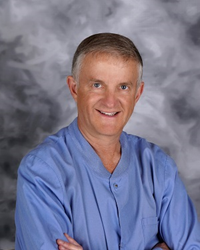 Agoura Hills, CA (PRWEB) June 09, 2016
Agoura Hills dentist, Dr. Philip Shindler is now offering comprehensive cosmetic dentistry options. Cosmetic dentistry enables patients to customize the look of their smiles by changing the size, shape, and color of their teeth for a more flattering look. Many treatments are now available, making it easier than ever before to create a personalized smile.
"I provide gentle services that are personalized to the unique issues that you may have to confront. If you're wondering how teeth whitening can brighten your smile by a few shades, I can explain the procedure. When you're interested in restoring damaged teeth, I offer dental bonding, inlays and onlays. I've designed my office environment to be as comfortable and relaxing as possible," Dr. Shindler said.
Available treatments include:

Bonding is one of the fastest and most affordable cosmetic options. It can be used to quickly and effectively change the look of a tooth that is chipped, gapped, cracked, worn, or discolored.
Veneers are often used when multiple teeth are discolored or damaged. The veneers are placed over the visible fronts of the teeth and used to conceal the flaws. They can last for 15 years or more when properly maintained.
Kor is one of the most powerful professional whitening treatments currently available, and can be used to bleach stains from not just extrinsic stains from lifestyle habits but intrinsic stains as well, like those sustained from antibiotics.
Invisalign is a clear orthodontic system that uses special aligner trays to straighten teeth.
Other treatments are also available, including CariFree, dental implant restorations, inlays, onlays, dental crowns, dental bridges, restorative dentistry, preventive dentistry, and pediatric dentistry.
About Dr. Philip Shindler, Dentist Agoura Hills
Dr. Shindler graduated from WITS University in Johannesburg, South Africa, with his DDS, and continued his studies with a post-graduate program at UCLA after immigrating to California in 1981. He is certified in implant restoration through Nobel Biocare and is a firm believer in continuing education. Today, Dr. Shindler is a member of the Alpha Omega Dental Society, the Conejo Valley Academy, the California Dental Association, and the American Dental Association. An avid outdoorsman and volunteer, Dr. Shindler also performs animal dentistry at the Wildlife Waystation.