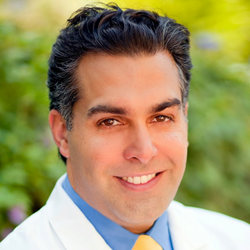 Agoura Hills, CA (PRWEB) July 25, 2014
Agoura Hills dentist, Dr. Amir Choroomi, is now offering a special promotion on Zoom Whitening. Zoom Whitening is one of the most powerful whitening treatments available today, and it is only available through a dental professional. This light-assisted treatment uses a prescription-strength gel that can penetrate quickly and deeply into the structure of the tooth to break up stains that are in both the enamel and the dentin. It is effective on coffee, tea, wine, soft drink and tobacco stains.
About Dr. Amir Choroomi, Expert in Zoom Whitening Agoura Hills
Dr. Amir Choroomi, teeth whitening expert, is pleased to provide comprehensive dental care in his office. He is a graduate of the University of the Pacific Arthur A. Dugoni School of Dentistry, which is in San Francisco and is considered one of the country's most prestigious dental schools. While there, he focused his studies in restorative and cosmetic dentistry, and since graduating, he has continued to advance his dental knowledge and skills in all dental fields. His reputation is unparalleled, and he is known for creating beautiful, natural-looking smile makeovers that light up his patients' faces.
Most people with good dental health are candidates for Zoom Whitening. The best candidates have no visible restorations, no untreated gum disease or tooth decay and are not pregnant or lactating. Patients who are candidates for Zoom Whitening can take advantage of this special, which dramatically reduces the price to just $185. The treatment only takes about an hour, but the results are long-lasting. As long as patients continue practicing good dental hygiene, minimize contact with stain-causing beverages by using straws and use touch-up treatments as recommended, their teeth will remain whiter and brighter for life.
Not all patients are candidates for Zoom Whitening, but other options are available. Patients with a single flawed or stained tooth may benefit from dental bonding while more severely stained teeth or teeth with other cosmetic flaws may be restored with porcelain veneers. Dr. Choroomi offers these and several other treatment options at his Agoura Hills dental office. Cosmetic solutions can be combined with restorative and preventative treatments to create a smile makeover or complete dental treatment plan.