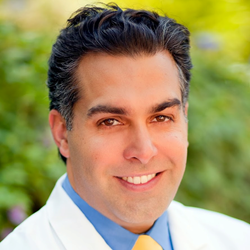 Agoura Hills, CA (PRWEB) March 17, 2015
Agoura Hills dentist, Dr. Aaron Choroomi, is now offering patients a promotional price on Fastbraces. The Agoura Hills dentist provides this realignment option at the discounted price of $3495.
"Patients that want to achieve straight teeth should not have to wait years to see results," Dr. Choroomi explained. "Ideally, the treatment with Fastbraces can be completed within a single year."
Fastbraces have many advantages over traditional braces, including the following:

Completion in 3-12 months
The crown and root move together
Easy to clean brackets
Greater comfort
Less sensitivity
"Offering such a valuable promotion on Fastbraces encourages patients to visit our practice," the Agoura Hills dentist said. "We proudly offer many different restorative and cosmetic options to help people achieve a healthy, beautiful smile.
The preparation necessary to qualify for Fastbraces or other cosmetic options must begin with addressing oral health problems. Deep cleaning, a thorough visual examination, and x-rays reveal any restorative needs that an individual interested in improving his or her smile may have. Decay removal and restoration with filling material strengthens a weak tooth if it is possible to save. Other teeth may require extraction if there is not enough health left after broken or decayed material is removed. The dentist is able to perform a smile restoration by offering dentures, dental implants, or bridges to fill spaces once occupied by natural teeth.
A patient that has their teeth brought back to optimal health and cleanliness is open to a world of cosmetic options. Fastbraces or other alignment corrections may be the beginning of a full smile makeover. Dental bonding and dental veneers mask areas of wear on the enamel surface, in addition to obvious cracks and chips that cause a structural imbalance. These two options are alternatives to bleaching solutions to achieve a whiter shade for patients that are concerned with significant discoloration.
People in need of professional oral care are less likely to visit if they feel intimidated about treatment prices. Dr. Choroomi, Agoura Hills holistic dentist, always offers different promotions to encourage current and brand new patients to visit the office to receive the individual attention that each person needs.