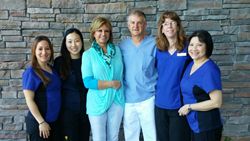 Agoura Hills, CA (PRWEB) May 21, 2015
Agoura Hills dentist, Dr. Philip Shindler, is now offering a special promotion on Invisalign treatments to help people get the healthier smile they deserve. According to the National Institutes of Health, just over half of all kids have a malocclusion. This means that their bites are not properly aligned. Malocclusions are even more common in adults, with between two-thirds and three-fourths of them needing orthodontic treatment. Malocclusions increase the risk of dental caries or tooth decay, gum disease and other serious dental problems.
The Benefits of Orthodontics
Orthodontic treatments offer many benefits besides a more attractive smile. These include:

Reduced risk of dental disease
Reduced risk of dental trauma
A healthy bite
Improved dental hygiene due to greater ease in brushing and flossing
Less stress on the temporomandibular joint
Research reveals that most people have minimal discomfort during orthodontic treatment, and four out of five experience no self-consciousness during treatment. Invisalign is an excellent option, especially for teens and adults who are concerned about the look or feel of braces. Dr. Shindler's special allows qualified patients to enjoy $500 off the cost of their treatment. Invisalign is often covered by dental insurance, but Dr. Shindler also offers payment and financing options to maintain its affordability.
Outcomes
According to Dr. Shindler's team, "Many people believe they're stuck with the smile they have and they just have to live with it. Nothing could be further from the truth! Between the solutions available in today's high-tech field of cosmetic dentistry and the skilled, gentle hands of Dr. Philip Shindler, we can transform your smile so that you never want to hide it again." Other available treatments include tooth-colored fillings, porcelain crowns, dental veneers and teeth whitening.
About Philip Shindler DDS
Dr. Shindler graduated from the WITS University's School of Dentistry in Johannesburg, South Africa, where he was raised. He immigrated to California in 1981 and completed a postgraduate program at UCLA. Today, Dr. Shindler is a member of the Conejo Valley Academy, the Alpha Omega Dental Society, the California Dental Association and the American Dental Association. Dr. Shindler offers various other treatments, including dental implants, porcelain veneers and teeth whitening.