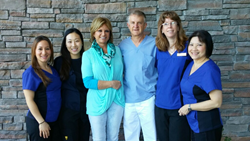 Agoura Hills, CA (PRWEB) October 20, 2015
Agoura Hills dentist, Dr. Philip Shindler, is bringing E4D technology to his dental office. E4D technology is the latest advance in dentistry, creating a new way to restore teeth in significantly less time and with less discomfort for the patients. The field of dentistry is changing at an incredible rate, as it is bringing new options and exciting changes for patients and dentists alike. While the field was once largely focused on treating problems, today's dentists are more concerned with preventing dental diseases, while also using the most conservative treatments possible to treat existing issues. E4D technology allows dentists to quickly and effectively restore even severely damaged teeth in just a single visit.
This new technology is similar to the advanced technology used in 3D printing. It begins with a small handheld scanner, which is used to scan the prepared tooth. This image is then transferred to the computer system, and Dr. Shindler can transform the image into a 3D model of the tooth. This digitalization will then be used to design the new crown. Each contour of the crown is designed to blend seamlessly with the surrounding teeth before being sent to the custom milling unit. The crown is then milled right in Dr. Shindler's office, where he can bond it directly to the tooth. There is no longer a need for a second appointment, and patients are able to leave the office with their fully restored tooth ready to use.
Patients who take advantage of E4D technology can benefit from:

Same-day restorations, such as dental crowns, that are both strong and aesthetic
Safe and effective restorations
Less waiting and no need for a return visit
Improved dental care and greater efficiency
Flawless results
About Dr. Philip Shindler, Expert in Porcelain Veneers Agoura Hills
Dr. Shindler offers comprehensive dental care and is pleased to add E4D technology to his services. These include implant restorations, dental bridges, porcelain crowns, porcelain veneers, dental sealants, CariFree and tooth-colored fillings. A graduate of the prestigious dental school WITS University in South Africa, Dr. Shindler immigrated to California in 1981, where he completed a postgraduate program at UCLA. Since 1987, he has been serving patients throughout the Westlake Village and Agoura Hills regions. During his leisure time, Dr. Shindler enjoys an active lifestyle with his wife Beverley and volunteers at the Wildlife Waystation. He is a member of the California Dental Association and the American Dental Association.