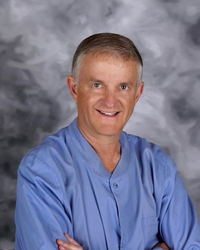 Agoura Hills, CA (PRWEB) May 02, 2016
Dr. Philip Shindler, dentist in Agoura Hills, now offers E4D dental technology to provide his patients with same day treatments. In the past, many necessary dental treatments could require multiple appointments to complete. This could mean taking time away from school or work, along with multiple anesthetic shots and extra chair time. Not only could this be inconvenient, but it could also be overwhelmingly unpleasant for those who struggle with dental anxiety.
E4D technology uses leading-edge medical technology that harnesses the power of 3D imaging with CAD/CAM restorative systems to create patient-friendly solutions that improve comfort, convenience, and efficiency. Patients can have their teeth prepared, and their restorations designed and placed all in a single appointment. Inlays, onlays, and other restorations may all be performed with this new technology. After the tooth is prepared, a small, handheld scanner is used to take a digital impression of the tooth, which is transferred to a computer and used to design the restoration. Once the restoration has been designed, Dr. Shindler crafts it in the in-office milling unit.
These restorations offer many benefits, including strength, efficiency, speed, and comfort. Patients do not need to return to the office to have their restorations completed, and they only need one anesthetic injection.
In addition to same day dentistry, Dr. Shindler offers other comprehensive dental care treatments, including:

Dental exams and X-rays
Dental cleanings
Root canal treatments
CariFree
Teeth whitening, including Kor Whitening
Porcelain veneers
Implant restorations
Dental bonding
Dental bridges
Invisalign, Invisalign Teen, and Invisalign Express
Sleep apnea treatment
Bruxism treatments
Dental sedation
Dr. Shindler's team is committed to making patients feel right at home during their treatment experiences. "Each room provides a tranquil view of nature to put you at ease. Instead of making your biannual visit feel like a chore, we want you to feel like you are going to a resort. From the moment you walk through the door, we are dedicated to making your trip to our office comfortable and enjoyable," the team says.
About Dr. Philip Shindler
Dr. Shindler was raised in Johannesburg, South Africa. After graduating from the dental school at WITS University, he immigrated to California, where he attended UCLA and completed a postgraduate program in dentistry. Since 1987, he has been working in the Agoura Hills and Westlake Village areas. He is firmly committed to continuing education and has completed advanced courses in implant restoration and cosmetic dentistry. Today, he is a member of the Conejo Valley Academy, the Alpha Omega Dental Society, the California Dental Association and the American Dental Association. Dr. Shindler volunteers at the Wildlife Way Station where he performs animal dentistry.