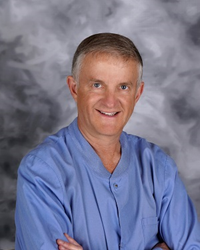 Agoura Hills, CA (PRWEB) February 28, 2017
Agoura Hills dentist, Dr. Philip Shindler, is offering a limited time promotion on Invisalign. Invisalign's orthodontic system has quickly become one of the most popular ways for teens and adults to achieve their best smiles. It uses clear trays to shift the position of each tooth. The trays are comfortable and nearly invisible, making treatment more subtle and discreet. Invisalign can treat orthodontic problems such as overbites, underbites, crossbites, and spacing issues.
The special promotion includes $500 off Invisalign. Dr. Shindler offers a variety of Invisalign treatment options, including:
1. Invisalign
Classic Invisalign is the ideal solution for most orthodontic problems, including crossbite, overbite, underbite, gaps, crowding, and crooked teeth. Most people who are candidates for braces are also candidates for Invisalign, but patients will need to visit an Invisalign dentist such as Dr. Philip Shindler to determine their candidacy.
2. Invisalign Express
Patients with minor orthodontic problems or orthodontic relapse, or who are candidates for smile makeovers may benefit from Invisalign Express. Invisalign Express is a streamlined version of Invisalign designed to work quickly and efficiently often in just six months.
3. Invisalign Teen
Younger patients have special orthodontic needs that are often best addressed through Invisalign Teen. Invisalign Teen features eruption tabs, which accommodate erupting teeth, and Blue Dot indicators, which remind them to wear and change their aligners on schedule.
Invisalign may be covered by dental insurance plan and might be reimbursed through flexible savings accounts. Special financing options are also available. Dr. Shindler also offers other treatments, including porcelain veneers, dental implant restorations, dental crowns and bridges, CariFree, teeth whitening, dental cleanings, and bruxism mouth guards.
About Dr. Philip Shindler
Dr. Shindler is a member of the Alpha Omega Dental Society, the Conejo Valley Academy, the California Dental Association, and the American Dental Association. A graduate of WITS University in Johannesburg, South Africa, Dr. Shindler completed a postgraduate program at UCLA after immigrating to California in 1981. He is certified to restore dental implants by Nobel Biocare, and he volunteers at Wildlife Waystation performing animal dentistry.