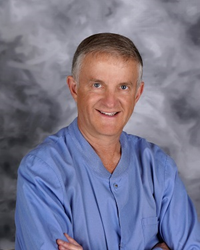 Agoura Hills, CA (PRWEB) June 29, 2017
Agoura Hills cosmetic dentist, Dr. Philip Shindler, is now offering complimentary consultations for cosmetic dental treatments. Cosmetic dental treatments are becoming increasingly popular as more people are learning about the many ways they can improve their teeth or create their ideal smiles. Dr. Shindler offers extensive cosmetic options, as well as restorative and general dentistry to ensure patients have healthy, functional, and beautiful smiles.
Dr. Shindler offers cosmetic treatments such as:

Teeth whitening to lighten stains from tobacco, wine, coffee, and tea
Kor whitening, which can be used on deep intrinsic stains, including stains from fluorosis and antibiotics
Porcelain veneers, which can cover gaps, chips, worn enamel, and cracked teeth
Smile makeovers to create that perfect Hollywood smile
Invisalign treatment, which can straighten teeth and correct misalignments
A complimentary cosmetic consultation can provide patients with more information about their options. They can design new smiles or learn about ways they can improve their looks. They can also learn about other treatments, such as tooth-colored fillings, porcelain crowns, and dental implant restorations. Learning about preventive treatments such as fluoride treatments or CariFree may also be beneficial. Dr. Shindler is an experienced dentist who offers all these treatments and others to help patients meet their needs with a customized treatment plan.
While cosmetic dentistry is designed to improve the look of a smile, many patients enjoy improved dental health after a smile makeover. Maintaining their new look requires good dental hygiene, which protects both their investment and their dental health.
About Dr. Shindler
Dr. Shindler is a graduate of WITS University's School of Dentistry in Johannesburg, South Africa, his home town. After immigrating to California in 1981, he completed a postgraduate program at UCLA. Dr. Shindler is committed to continuing education and is regularly involved in study groups, seminars, and a variety of educational programs. He is a member of the Alpha Omega Dental Society, the American Dental Association, and the California Dental Association. He also volunteers at the Wildlife Waystation. He and his wife have been working together in the Agoura Hills area to provide high-quality dental care to his patients for years.