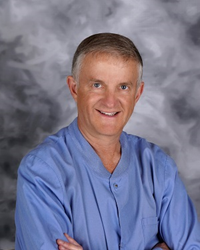 Agoura Hills, CA (PRWEB) October 11, 2016
Agoura Hills general dentist, Dr. Philip Shindler comments on this new study now linking heart disease risk with dental infection. Regular dental checkups might be one of the best defenses against heart disease, according to a new study published in "Infection and Immunity." This study found that those with undiagnosed dental infections and apical periodontitis are at a higher risk of heart disease than those who have good dental health.
Dental disease such as infection and periodontitis can lead to chronic inflammation, which can trigger inflammation elsewhere in the body and a higher risk of heart disease. Good dental hygiene and regular dental exams can reduce the risk of tooth decay and apical periodontitis. Dr. Philip Shindler might recommend root canal therapy or other treatments to address pulp infection or inflammation and eliminate deep decay.
More than 600,000 people die every year as a result of heart disease, making it the top cause of death for American men and women. This research suggests that poor dental health should be added to the list of risk factors for heart disease, which includes:

Smoking
Obesity
Physical inactivity
High blood pressure
Diabetes
High cholesterol
The Finnish Parogene study involved more than 500 people. About 36% had coronary artery disease, 33% had acute coronary syndrome, and the remainder had no significant heart disease. Nearly 60% had apical periodontitis, an infection that affects the pulp of the tooth. It is most commonly caused by tooth decay. There was a strong association between apical periodontitis and heart disease even after adjusting for confounding factors such as sex, smoking, BMI, and age.
About Dr. Philip Shindler
Dr. Shindler is a graduate of the prestigious WITS University in Johannesburg, South Africa. After immigrating to California with his wife in 1981, Dr. Shindler completed a postgraduate program at UCLA and began his practice. Today, he is a member of the Conejo Valley Academy, the Alpha Omega Dental Society, the California Dental Association, and the American Dental Association. He is certified in the restoration of dental implants by Nobel Biocare and is a volunteer with Wildlife Waystation.