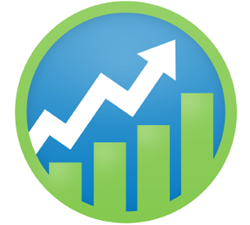 With AHCL, we charge the clinic no transactional fees per funded loan, saving the clinic thousands of dollars every year.
Honolulu, Hawaii (PRWEB) October 20, 2014
American HealthCare Lending (AHCL) will be showcasing its fertility financing platform at the 2014 American Society for Reproductive Medicine (ASRM) Annual Meeting, which will be held October 18-22 in Honolulu, Hawaii. The ASRM Annual Meeting is the premier reproductive medicine meeting which boasts phenomenal scientific, postgraduate, and video programs as well as lectures by noted luminaries that will address state-of-the-art issues in reproductive medicine and science. American HealthCare Lending will explain how they are able to bridge the affordability gap on all fertility and reproductive treatments, procedures, and medications by offering affordable financing.
Shaun Sorenson, CEO of American HealthCare Lending explains, "Countless individuals and families are unable to proceed with fertility treatments unless they receive financial assistance. We provide a healthy financing option for these individuals so that they can have access to these life changing treatments."
Fertility financing has existed in the industry for some time now, but AHCL has committed to a different approach that is better for the clinic and the patient. Sorensen continues, "Clinics are used to paying 3-6% of the financing amount every time someone uses financing in their office. With AHCL, we charge the clinic no transactional fees per funded loan, saving the clinic thousands of dollars every year."
Patients are also able to enjoy a much healthier financing option that covers all fertility medications, treatments and procedures, with loans amounts up to $100,000 all with no prepayment penalties. In addition, the initial loan inquiry decision does not negatively impact the patient's credit and only takes minutes for the patient to complete on any device.
Representatives for American HealthCare Lending will be attending the conference to answer any questions and will be located at booth #1417.
About American HealthCare Lending
Based in the "Silicon Slopes" of Salt Lake City, Utah, American HealthCare Lending is the premier non-recourse patient financing company for health systems, physician groups, and other healthcare providers in the bariatric surgery, fertility, cosmetic dentistry, plastic surgery, spine and neurosurgery and behavioral health markets. American HealthCare Lending has pioneered the Financing as a Service™ (FaaS™) model, and offers both patients and providers an easy-to-use online financing solution that can be accessed from the provider's office, at home, or on any mobile device. As one of the true innovators in healthcare financing, American HealthCare Lending's revolutionary financing platform charges the provider no fees per funded loan, offers instant decisions, upfront funding, non-recourse loans up to $100,000, and a team of knowledgeable lending consultants to assist the patient and provider throughout the entire loan process. Over 1,000 provider locations throughout the country offer American HealthCare Lending and hundreds of new providers subscribe to its financing service every quarter.
CONTACT: Graham Anderson American Healthcare Lending 888-602-6066 x 111 graham(at)americanhcl(dot)com