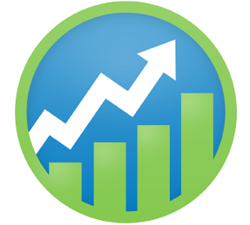 This release demonstrates AHCL's commitment to continuous improvement and its desire to use technology to enhance both the provider and patient experience.
Salt Lake City, UT (PRWEB) October 03, 2014
American HealthCare Lending (AHCL), the premier patient financing company in the healthcare industry, recently announced updates to its cloud-based Provider Dashboard™ as provider adoption of its patient financing services continues to grow. "This release demonstrates AHCL's commitment to continuous improvement and its desire to use technology to enhance both the provider and patient experience," says Nick Sorensen, COO and Co-Founder of AHCL.
The AHCL Provider Dashboard™ is used by healthcare providers throughout the country to generate real-time patient financing dashboards and reporting, track new or existing loan inquiries, receive unlimited training and support, and gain access to world-class service provided by AHCL's lending consultants through secure Live Chat functionality.
Key features added to the Provider Dashboard™ in this release were:

Real-time Feed of Loan Activity - Delivers insight into what is currently happening with outstanding loan inquiries via a newsfeed (similar to the Facebook newsfeed that most users are familiar with)
Account Status Page - Demonstrates to office managers and provider staff how well they have implemented AHCL's services by displaying an Account Activation Score™, tracking important patient financing milestones, and recognizing staff when they have met AHCL certification requirements
"One of the reasons we attract providers is that they want greater real-time insight into the patient financing process in their office. We will continue to innovate in an area where the industry has not experienced much, if any, innovation in decades. There's a lot of opportunity here and a lot more we can do for providers," says Mr. Sorensen.
If you're a current client of AHCL, call 888.602.6066 or speak to your Customer Success Manager to learn more about the new features added to your provider dashboard. If you'd like to learn more about AHCL, visit http://www.americanhealthcarelending.com or call the number above to setup a free web demonstration with a patient financing expert.
About American HealthCare Lending
Based in the "Silicon Slopes" of Salt Lake City, Utah, American Healthcare Lending is the premier non-recourse patient financing company for health systems, physician groups, and other healthcare providers in the bariatric surgery, fertility, cosmetic dentistry, plastic surgery, spine and neurosurgery and behavioral health markets. American HealthCare Lending has pioneered the Financing as a Service™ (FaaS™) model, and offers both patients and providers an easy-to-use online financing solution that can be accessed from the provider's office, at home, or on any mobile device. As one of the true innovators in healthcare financing, American HealthCare Lending's revolutionary financing platform charges the provider no fees per funded loan, offers instant decisions, upfront funding, non-recourse loans up to $100,000, and a team of knowledgeable lending consultants to assist the patient and provider throughout the entire loan process. Over 1,000 provider locations throughout the country offer American HealthCare Lending and hundreds of new providers subscribe to its financing service every quarter.
CONTACT: Graham Anderson American Healthcare Lending 888-602-6066 x 111 graham(at)americanhcl(dot)com