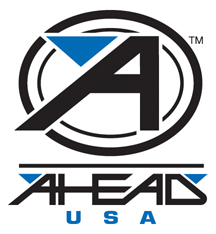 We are thrilled to forge this alliance with The R&A to supply this prestigious event with AHEAD headwear and apparel. - Anne Broholm, CEO, AHEAD
New Bedford, Mass. (PRWEB) February 25, 2014
AHEAD, the innovative headwear, apparel and accessories company, announced today that it has reached an agreement to be the primary headwear provider of The Open Champiosnhip for three years beginning in 2014. The partnership also calls for AHEAD to be a non-exclusive apparel provider to The Open Championship for the same period.
"We are thrilled to forge this alliance with The R&A to supply this prestigious event with AHEAD headwear and apparel," said Anne Broholm, CEO, AHEAD. "Being named a licensee and supplier to The Open Championship is both an honor for our brand and a perfect complement to AHEAD's involvement with other major golf events."
This year's Open Championship will be played from July 17-20 at Royal Liverpool Golf Club in Hoylake, England. Future venues include St Andrews in 2015 and Royal Troon in 2016, both in Scotland.
"We are excited to work with AHEAD on our next three championships," said Mike Tate, Executive Director – Business Affairs, The R&A. "The breadth and creativity they bring to our headwear range, coupled with their extensive major event experience, make AHEAD an important partner for The Open Championship."
AHEAD enjoys established partnerships with the USGA, PGA of America and Ryder Cup, as well as numerous PGA Tour events, PGA Retirement Plus and the ANNIKA Foundation.
For additional information on AHEAD, visit its website at http://www.Aheadweb.com.
About AHEAD | http://www.aheadweb.com
Founded in 1995, AHEAD is a multi-dimensional brand with a proven track record of success distributing headwear, apparel, and accessories to the green grass, resort and corporate markets. Its single focus of providing quality products, with innovative, high-quality design, and merchandising concepts has led to 19 years of continued growth and expansion. AHEAD is a leading supplier of headwear to the USGA, PGA of America, Ryder Cup and numerous PGA Tour events in addition to more than 5,000 green grass and resort shops throughout the world. Among active professional golfers who wear AHEAD gear on the course are Jim Furyk, Retief Goosen, and Brittany Lincicome. Golf legends Arnold Palmer, Jack Nicklaus, and Annika Sorenstam wear AHEAD exclusively.