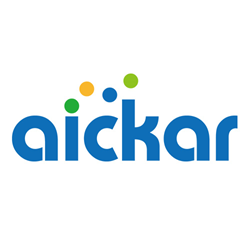 Company Unveils its Elf and ABNB-1199 Line of Aroma Diffusers
Shenzhen, China (PRWEB) January 24, 2017
Aickar, a subsidiary of Shenzhen Anbond Technology Co. has become an industry leader in diffusers and humidifiers due to its revolutionary aroma infused line of products. The company invented the first aroma infused diffuser and humidifier which has become very popular among consumers. This year at the consumer electronics show (CES 2017) the company looked to keep its sales strong when it unveiled its ABNB-1199 and Elf model of Aroma Diffusers. Representatives from the company were on hand throughout the 4-day event to demo the products and answer any questions.
The Aickar Elf is the world's first transparent aromatherapy diffuser. Like previous Aickar diffusers, the device provides strong mists that linger long periods in the environment. The diffuser comes with a large variety of features and spray settings allowing the user to get the perfect amount of aroma in their living spaces. The second Aickar product unveiled at CES 207 was the Aickar ABNB-1199, this diffuser is the first diffuser to come in the shape and look of bamboo. On hand demos of the ABNB-1199 at CES 2017 showed it to have multiple misting features, 7 colored LED lights, the ABNB-1199 also boasts touchless features, and 0 noise emission. The features highlighted are just a few of the main features available on the Aickar Elf and Aickar ABNB-1199, senior representatives on hand at CES 2017 noted that the features demoed and shown off were the main marketing points but each unit had much more to offer.
Over the years Aickar has been able to establish self in the diffuser industry by creating its own innovative niche. Consumers have fallen in love with aroma infused diffusers and humidifiers allowing the company to grow exponentially. Today Aickar employs over 260 employees who are instrumental in putting together Aickar products. Aickar's main production plant located in Shenzhen is over 25000 square feet in size and provides a clean and dust free environment to build diffusers and humidifiers. Today Aickar ships its products around the world and to over 300 countries with much of the sales coming from the United States and Europe. The main Aickar manufacturing plant is only 1 hour away from the Shenzhen Port with thousands of units being shipped daily. Aickar is also recognized around the world for its safety and product standards, Aickar products, such as its essential oil diffuser and aromatherapy diffuser, come with certificates and approvals from the ISO, FCC, UL, CE and GS.
Company information
Company: Shenzhen Anbond Technology Co., Ltd
Address: A Blcok Star Square hongli road futian district Shenzhen
Website: http://www.aickar.com/
Phone: +8618902857074
E-mail: aickar(at)elf(dot)city
Media contact:
Facebook: https://www.facebook.com/aickarbbs
Linkedin: https://www.linkedin.com/in/aickar
Twitter: twitter.com/AickarDiffuser
Pinterest: pinterest.com/aickarinfo/
YouTube: youtube.com/channel/UCc_RV8Nmh4hgXxzelzHxfrA
Google+ : plus.google.com/u/0/118083089358561125049/
VK: vk.com/aickar