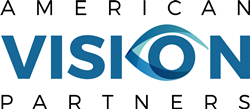 "Our patients mean everything to us. I'm confident that they will be very pleased with the added benefits and support that American Vision Partners will bring", Dr. Patrick Aiello
PHOENIX (PRWEB) May 04, 2021
American Vision Partners (AVP), one of the largest and fastest-growing eye care practice management organizations in the nation, announced a partnership with Aiello Eye Institute in Yuma, Arizona. The partnership will further enhance the quality of care for patients and bring more comprehensive vision care services to the people of Yuma.
As part of the American Vision Partners family, Dr. Patrick Aiello and his team will continue to provide exceptional care, but will now be able to do so with the added support and services of American Vision Partners and their affiliates. "Our patients mean everything to us. I'm confident that they will be very pleased with the added benefits and support that American Vision Partners will bring," Dr. Aiello said.
Aiello Eye Institute combines innovative treatment with individualized care. They are dedicated to providing high-quality, comprehensive medical and surgical eye care using proven state-of-the-art technology. The Aiello Eye Institute team offers complete care for conditions such as Cataracts, Corneal and Retinal Disease, Dry Eye and Glaucoma. They also provide convenient services for those looking for optometric care and eye exams.
"American Vision Partners is very excited to work with the doctors and team at Aiello Eye Institute. They are highly respected in Yuma for their quality of care and uncompromising standards and we look forward to partnering with them to provide even more benefits for the community," said Randy Dobbs, CEO of American Vision Partners.
The transaction with Aiello Eye Institute represents the 12th partnership implemented by American Vision Partners. To learn more about a partnership with American Vision Partners, please visit http://www.AmericanVisionPartners.com, or contact Jimbo Cross at Jimbo.Cross@AmericanVisionPartners.com.
About American Vision Partners
American Vision Partners is one of the nation's largest and fastest-growing eye care physician services organizations. AVP serves communities throughout Arizona, Texas, New Mexico, and Nevada with more than 130 nationally recognized doctors and 120 locations. We partner with the most respected ophthalmology practices in the country and share a best-in-class management system, infrastructure and technology to provide the highest-quality patient care. Our partner practices, including Barnet Dulaney Perkins Eye Center, Southwestern Eye Center, Retinal Consultants of Arizona, M&M Eye Institute, Abrams Eye Institute, Southwest Eye Institute and now Aiello Eye Institute, have on average been in practice for more than 30 years. For more information, please visit http://www.AmericanVisionPartners.com.
About Aiello Eye Institute
Aiello Eye Institute maintains high standards for excellence in order to provide you with quality eye care services. They offer patients the unique opportunity to be treated in a collaborative environment by experienced doctors who have their best interests in mind. Their dedicated team of professionals treats every patient as a valued member of the family, offering each individual the confidentiality, respect and consideration they deserve. They also believe in the value of patient education and offer open, informed discussions with patients and their families regarding their eye health.
With two offices in Yuma, Aiello Eye Institute makes it easy to care for your eyes. Their state-of-the-art offices and surgical facility are outfitted with the latest technology to comfortably administer routine eye exams and treat more complex vision concerns.