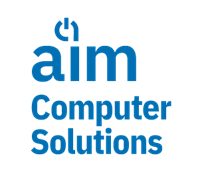 Partnering with Epicor and its channel partners to offer the AIM AutoCOR solution enables manufacturers like P.J. Wallbank to effectively manage changes in EDI mapping and labels without causing a disruption in the production process
FRASER, Mich. (PRWEB) November 12, 2019
AIM Computer Solutions, a provider of enterprise ERP technology solutions and business process improvement consulting to discrete and repetitive manufacturers, announced today the availability of a case study which explains the improved EDI functionality at P.J. Wallbank Springs.
P.J. Wallbank Springs, a Tier One and Tier Two supplier to the global automotive industry, was facing a common but daunting challenge. Onboarding new customers required a new round of EDI mapping and label format changes. Managing and testing these changes was a time consuming process.
After researching robust systems that could accommodate their technology needs, they opted for AIM AutoCOR, a turnkey EDI and bar code label solution for automotive production part suppliers who use Epicor ERP to manage their business. In addition to providing an integrated EDI, bar code and order management solution, the AIM Mobility Shipping app streamlines workflow by using Android-based tablets on the shop floor.
"P.J. Wallbank sought a solution that was flexible enough to make onboarding our new clients a faster, more efficient process," said P.J. Wallbank Springs IT Manager Randy Grewe. "We wanted a turnkey solution that would accommodate changes without incurring billable charges outside the maintenance agreement. With AIM's vetted label and EDI formats, we no longer worry about last minute changes and software breaking. It just runs and does what it is supposed to do."
"Automotive suppliers are constantly responding to changes from global OEMs, and if the current ERP solution can't accommodate them, you are at a competitive disadvantage," stated Donna Torrice, Director of PLM & Manufacturing Solutions, AIM Computer Solutions. "Partnering with Epicor and its channel partners to offer the AIM AutoCOR solution enables manufacturers like P.J. Wallbank to effectively manage changes in EDI mapping and labels without causing a disruption in the product process."
For additional details, download the P.J. Wallbank Springs case study.
About AIM Computer Solutions
AIM Computer Solutions, Inc., provides business software solutions for automotive manufacturers to meet specific ERP needs. The AIM Vision® solution, designed for small to mid-size repetitive automotive suppliers, provides customizable support from the shop floor to the front office. AIM is an Epicor Silver Partner and provides Epicor ERP solutions and implementation assistance for project-based manufacturing, including AutoCOR, an ERP solution for mid-size to large automotive suppliers running Epicor v10. For the latest news and updates, connect with AIM on LinkedIn and Facebook and follow @aimcomERPnews on Twitter. For more information, go to http://www.aimcom.com.