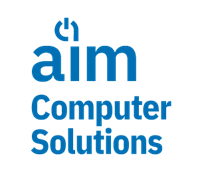 We owe a great deal of gratitude to our customers who have partnered with us to create technology solutions to improve all aspects of operations for discrete and repetitive manufacturers
FRASER, Mich. (PRWEB) January 16, 2020
AIM Computer Solutions, a provider of enterprise ERP technology solutions and business process improvement consulting to discrete and repetitive manufacturers, announced today significant growth in revenue, enhanced product and service offerings and the acquisition of new clients in 2019.
AIM grew at a robust rate in the calendar year 2019 with a steady year-over-year (YOY) sales growth with significant international customers. AIM continues to improve its service offerings with innovative product development and added staff to service customers in support areas. In addition, AIM launched a redesigned website with expanded product and services information, intuitive navigation and an updated logo and associated corporate identity.
The AIM media library expanded to include manufacturing success stories from clients P.J. Wallbank Springs, Inc., Paumac Tubing, LLC and Hidaka USA Inc.
AIM has improved its technology solutions throughout the product line based on encouraging customer feedback, including product enhancements which simplify use, improve efficiency and provide additional functionality important to the effective operations of the manufacturing enterprise.
"AIM Computer Solutions has made impressive improvements in 2019 and we look forward to continuing our growth trajectory into 2020 and beyond," stated AIM Computer Solutions Marketing and Communications Director Dorothy S. Joseph. "We owe a great deal of gratitude to our customers who have partnered with us to create technology solutions to improve all aspects of operations for discrete and repetitive manufacturers."
About AIM Computer Solutions
AIM Computer Solutions, Inc., provides business software solutions for automotive manufacturers to meet specific ERP needs. The AIM Vision® solution, designed for small to mid-size repetitive automotive suppliers, provides customizable support from the shop floor to the front office. AIM is an Epicor Silver Partner and provides Epicor ERP solutions and implementation assistance for project-based manufacturing, including AutoCOR, an ERP solution for mid-size to large automotive suppliers running Epicor v10. For the latest news and updates, connect with AIM on LinkedIn and Facebook and follow @aimcomERPnews on Twitter. For more information, go to http://www.aimcom.com.