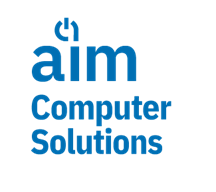 Our customers are on a constant vigil to operate more efficiently and AIM Vision Rev 11B Service Pack 11 helps them achieve that vision
FRASER, Mich. (PRWEB) February 06, 2020
AIM Computer Solutions, a provider of enterprise ERP technology solutions and business process improvement consulting to discrete and repetitive manufacturers, announced today the additional features now available via the AIM Vision® Rev 11B Service Pack 11 upgrade.
The AIM Vision ERP solution, designed for small to mid-size repetitive automotive suppliers, focuses on EDI and bar code labeling applications. It includes embedded business logic for more than 450 OEM and sub-tier trading partners with more than 1,800 AIAG standardized bar code label formats.
AIM Vision technology is leveraged by leading discrete and repetitive manufacturers and compatible with the majority of suppliers in the automotive industry.
Service Pack 11 includes enhancements in three major categories:
Scheduling

Production schedule
Material requirements planning
Capacity requirements planning
Digital whiteboard
Manufacturing

Multiple parts per tooling ID
Orders application

Destination Master
Blanket PO entry detail
In addition, the AIM Mobility manufacturing execution system (MES) app is now able to manage and execute more capabilities through its Workcenter Load and Workcenter apps.
"AIM Vision is now more capable, robust and able to meet the evolving needs of automotive manufacturers with the introduction of Service Pack 11," stated AIM Computer Solutions Marketing and Communications Director Dorothy S. Joseph. "Our customers are on a constant vigil to operate more efficiently and AIM Vision Rev 11B Service Pack 11 helps them achieve that vision."
For more information about AIM Vision EDI and bar code labeling capabilities please go HERE.
About AIM Computer Solutions
AIM Computer Solutions, Inc., provides business software solutions for automotive manufacturers to meet specific ERP needs. The AIM Vision® solution, designed for small to mid-size repetitive automotive suppliers, provides customizable support from the shop floor to the front office. AIM is an Epicor Silver Partner and provides Epicor ERP solutions and implementation assistance for project-based manufacturing, including AutoCOR, an ERP solution for mid-size to large automotive suppliers running Epicor v10. For the latest news and updates, connect with AIM on LinkedIn and Facebook and follow @aimcomERPnews on Twitter. For more information, go to http://www.aimcom.com.