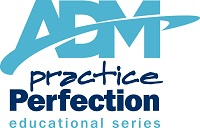 The successful dental practice consistently attracts, converts, and delivers on promises made to new patients.
Chicago, IL (PRWEB) April 25, 2017
Whether through dental plan write-offs or direct investment, practices invest considerable sums on dental marketing tactics. Most results are less than stellar. That's why the PracticePerfection© web based dental C.E. curriculum has invited Dr. Robert Barrick to share a reliable, automated, and low cost method for attracting new patients via referral.
"Doctors work hard to generate referrals. Sadly, the average practice converts just over a third of those actually referred into an appointment. Four years ago, I was dining with an orthodontist when we commiserated about the state of the then available referral systems. This led to the birth of ReferralWeb." Shares Dr. Barrick.
Boasting more than 500 users, and 5,000 successful referrals, ReferralWeb is now the fastest growing dental patient referral system in use today.
"The successful dental practice consistently attracts, converts, and delivers on promises made to new patients." Says AIM Dental Marketing's president Daniel A. 'Danny' Bobrow. "While this is necessary, it is not sufficient for sustained practice growth. The 'missing link' is a reliable and automated means for encouraging patients of record to refer family, friends, and co-workers. Dr. Barrick's system gratefully addresses this need, and is why we are indeed fortunate and excited to have him share his message with us on April 27th." Concludes Bobrow.
The online learning session will run from 6:30 until 8:00 p.m. CST on Thursday, April 27th. The presentation will highlight simple, but powerful, steps any practice can take to generate all the referrals it needs to achieve and maintain sustained practice growth. Specifically, attendees will learn:

The key to increasing patient referrals by understanding what compels a patient to refer their friends and family.
How to identify and practice the '5 small and simple' things that send patients shouting your name from the roof tops
Ways to increase Referrals from other Doctors and Professionals
and
How to implement the systems and techniques to turn every referral into an appointment
Those who attend and successfully complete the quiz will qualify for 1.5 hours of PACE approved C.E. credit.
To learn more visit the PracticePerfection© Website. For complimentary registration click here.
About the Organization
AIM Dental Marketing specializes in SEO (search engine optimization, PPC (Pay-Per-Click), Email Marketing, Patient Video Testimonials, Responsive Website Development, and Custom Dental Videos. For more information, visit our website at https://www.americandentalmarketing.com