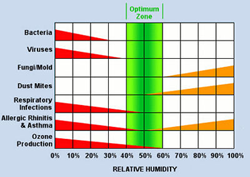 Santa Rosa Beach, FL (PRWEB) September 05, 2014
Summer may be winding down, but that doesn't mean the heat is too. This month, stay cool during the dog days of summer with a new thermostat from Air Conditioning & Heating Inc.
The Romans sacrificed a red dog in April to appease the rage of Sirius, believing that the star was the cause of the hot, sultry weather. Dog Days were popularly believed to be an evil time when "the Sea boiled, the Wine turned sour, Dogs grew mad," according to John Brady's "Clavis Calendaria."
In the southern United States, dog days mean high humidity, longer air conditioning run times, and an increase in utility costs. Homeowners can fist these dog days with today's new thermostats from Air Conditioning & Heating Inc.
These new thermostats can not only sense and control temperature, but also sense and control the humidity in homes. When homeowners can control the moisture in their home, they can also save money and have a healthier home.
About the company:
Air Conditioning & Heating, Inc., founded by Kevin Leonard Casey, is proud to be a Carrier factory-authorized dealer. They have earned their distinction through integrity and excellence in action. As a market leader in the local Santa Rosa Beach area, they partner with top-rated manufacturers to provide customers with a selection of the nation's best heating and cooling equipment at competitive prices.
All Air Conditioning & Heating technicians complete a customer service training program, undergo ongoing skills-based training to keep their working knowledge up to date and earn NATE certification to prove their expertise.
It's their performance, rather than their promises, that count. In all efforts that affect their customers, business and community, they strive to exceed every expectation in continually improving their levels of expertise, professionalism, service and 100 percent satisfaction guaranteed. For more information, please visit their website http://www.carriercooling.com.