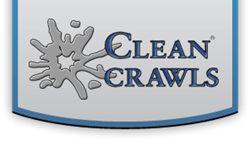 Seattle, WA (PRWEB) January 21, 2014
This week, a newly released article from Clean Craws, a local crawl space clean out company, gives detailed advice on what plant species are at the top of the air-cleaning list, and how to care for them.
"Most people," they state, "know that plants remove carbon dioxide from the air, converting it into energy. Less homeowners are aware that not only do plants remove carbon dioxide, they can also remove dozens of other household chemicals from your air."
Many homes are full of invisible toxins that are emitted from household items such as paint, glue, cleaners, carpeting and more, which the article expounds upon. This off-gassing contaminates the air in homes, and can cause physical damage to the body. Three of the most common household chemicals, according to Clean Crawls, are formaldehyde, benzene, and trichloroethylene. Each of these have been proven to cause lung and respiratory irritation, been linked to cancers, and cause damage to the central nervous system, or other vital organs such as the kidneys and heart. Because of these dangers, Clean Crawls is trying to give homeowners simple and cost effective ways to clean their air.
They suggest one of the best ways is to do so with some beautiful foliage. The majority of the suggested air-purifying plants also have the added benefit of being beautiful and low maintenance, making it easy to implement this green-cleaner into your home.
About Clean Crawls:
Clean Crawls provides attic and crawl space cleaning, weatherization, and insulation services. Homes and businesses alike have the opportunity to be clean and healthy at affordable rates, as well as save energy throughout the year. Visit http://www.cleancrawl.com today for more information and a free quote.
3707 124th St NE
Marysville, WA 98271
(866) 651-1700