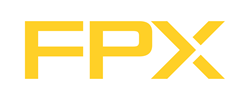 We promise our customers we will keep people connected when it matters most. One of the ways we do this is by making our sales process easy for our channel partners and customers.
Dallas, TX (PRWEB) July 29, 2015
Airbus DS Communications, an entity of Airbus Defense and Space, has selected FPX, an independent software vendor, to deliver a Configure-Price-Quote (CPQ) solution that will provide end-to-end business optimization across its quote and order processes. The cloud-based solution will reduce the time it takes the company to convert a request for proposal (RFP) into a completed order.
Airbus DS Communications is a global leader and trusted provider of mission critical communications, serving communities ranging from state and local public safety agencies to corporate entities and the Federal Government.
"We promise our customers we will keep people connected when it matters most," said Jeremy L. Smith, Director of Sales Operations & Channel Management at Airbus DS Communications. "One of the ways we do this is by making our sales process easy for our channel partners and customers. FPX will help us simplify and improve quote and order processes with a more accurate and scalable system."
The enterprise-caliber FPX solution will improve and further integrate all of Airbus DS Communications' business processes spanning its customer relationship management (CRM) and enterprise resource planning (ERP) systems. The solution will provide:

Seamless, productized integration to its Salesforce CRM platform with direct connection to its Microsoft Dynamics AX ERP system
A streamlined and centralized quoting process to create new and renewal quotes in one system
Guided selling to empower novice users and channels to sell and serve customers like subject matter experts
Ability to instantly update and push promotions, price changes, and new product updates to internal users and external channels without coding
Delivery of error-free quotes to customers
Automated workflow approval and notification processes to account for organizational discounting and approval methodologies
Easy creation of 100% accurate proposals that are customizable and ready for signature
Improved cycle time from RFP to completed order
Clear vision into the sales pipeline down to the part number level
"We are excited to partner with Airbus DS Communications and help support their devotion to their customers worldwide," said Dave Batt, Chief Executive Officer of FPX. "The FPX solution will enable Airbus DS Communications to securely run complex business processes in the cloud with confidence and maintain exceptional customer service as the company continues to grow and expand."
About Airbus Defense and Space
Airbus Defense and Space is a division of Airbus Group formed by combining the business activities of Cassidian, Astrium and Airbus Military. The new division is Europe's number one defense and space enterprise, the second largest space business worldwide and among the top ten global defense enterprises. It employs more than 38,000 employees generating revenues of approximately €13 billion per year.
Airbus DS Communications, an Airbus Defense and Space Holdings, Inc. company, is a global leader and trusted source for mission-critical communications technologies. The VESTA® product suite provides Next Generation 9-1-1 call processing systems, land mobile radio solutions and emergency notification applications, keeping people connected when it matters most.
About FPX
FPX is an independent software vendor with 30+ years of experience in solving complex sales operations challenges for multi-channel organizations. On-premise or in the cloud, FPX's Predictive Applications work seamlessly to transform any business process spanning CRM and ERP systems. With FPX, customers can significantly increase revenue performance while lowering costs and errors associated with manual sales and order management processes. Predictive Applications are the 'next generation' of business application – uniquely combining structured database applications with predictive analytics intelligence, allowing organizations to identify unrealized potential and make Big Data actionable.