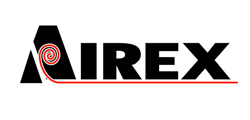 We are continuing the legacy with new products that meet the specialized needs of an increasingly sophisticated world.
Somersworth, NH (PRWEB) March 27, 2014
The year was 1950. Xerox sold its first copier. Ted Williams became the highest paid player in baseball history—at an annual salary of $125,000. And Airex Corporation was born, establishing deep roots in advanced electromagnetic design for space and aerospace projects.
Today, 64 years later, Airex has become the industry leader in linear motors, has deployed manufacturing technologies to serve the most advanced weapons systems; advanced material science for inter-satellite communication; developed actuators for drone aircraft and submersible vehicles; and prototyped the most efficient, zero cogging motors ever tested for extraterrestrial travel.
Applying materials technology and design models from its aerospace heritage, Airex has brought best-in-class performance to a range of commercial electromagnetic actuators, including custom wound rotary motors, linear motors and voice coils. Airex motors power over 25,000 axis in the highest performance electro-mechanical machinery on the planet. As an ISO 9001:2008 certified corporation, the Airex Quality Management System sustains its standards from the initial design to the final manufacturing effort.
As part of the company's 64th anniversary, it is launching a completely revamped website at http://www.airex.com.
A history of major achievements
Over its 64-year history, Airex has contributed to an impressive array of achievements, including:

A space deployment mission to Saturn;
Design and manufacture of key guidance components for Blackhawk helicopters;
Advanced Medium-Range Air-to-Air Missile and Strategic Missile guidance systems;
Electromagnetic technology for unmanned underwater vehicles and drone aircraft;
Leading technology for advanced medical imaging devices in angioplasty and for surgical tools such as bone saws and bone drills;
High-end "submicron motion control" for semiconductor inspection platforms;
Motion control used in the "assembly and inspection" of high volume smart phones.
Linear Products
Airex's work with automated winding machines led to a best-in-class collection of linear motors. The company's products are distinguished by robotic winding techniques performed on internally developed microprocessor-based winding machines. This distinctive capability assures exact positioning of conductors and precise unit-to-unit uniformity while improving actuator performance in the resulting product. These motors feature patented coil technology that makes them ideal for actuators, precision stages, photonics platforms for "alignment and positioning," assembly, machine tools, semiconductor equipment, pick and place systems, inspection systems, and a variety of other automated processes requiring precise control at high bandwidths.
Custom Capabilities
The company's unique expertise and leadership in ironless and iron core linear motors descended from its strong custom manufacturing capabilities. Airex designs tools, work cells and manufacturing processes to the highest quality standards, including ISO 9001. These are build-to-print or engineered solutions specifically deployed in the customer product. For example, the design and manufacture of zero cogging toothless style motors using automated manufacturing processes results in efficient and high-performance rotary and linear motion products.
Airex high-performance electromagnetic devices have been successfully deployed in countless markets throughout the world. The company's custom products range from state-of-the-art magnetic bearings and life science platforms to semiconductor manufacturing as well as pick and place products.
Custom Design Solutions
Airex is recognized by international design authorities as an expert in electromagnetic design of specialty coils and motors to meet a wide range of motion applications. Engineering services leverage the company's technical skills, promoting Airex as the preferred designer for original equipment manufacturers (OEMs), system integrators and technology developers.
The company's specialization in the research, development and manufacture of high performance electromagnetic devices has been successfully utilized in commercial and military markets throughout the world. Custom Solutions customers need an advanced technology to surpass the limitations of off-the-shelf products. Cutting edge products at the right price in a unique configuration help Airex customers become best-in-class competitors. Custom designs are utilized in state-of-the-art magnetic bearings, life science platforms, semiconductor manufacturing, solar inspection, and pick and place products.
Latest advances
At 64, Airex shows no signs of slowing down. The use of FEA computer modeling software, automated manufacturing tools such as Mastercam, and automated material requirements planning (MRP) systems allow Airex to design and deliver complete systems in an accelerated timeframe.
More than six decades after Richard Sedgewick saw a vision of the future in creating "America's first plastics foundry," current president Jim Sedgewick continues the legacy with the design and manufacture of extremely high-precision products with exceptional performance in very demanding applications. As Sedgewick put it, "We are continuing the legacy with new products that meet the specialized needs of an increasingly sophisticated world."
About Airex Corporation
Airex Corporation has been a cutting-edge provider to the motion control industry since 1950. The company is an ISO 9001 engineering firm with business units specializing in the design and manufacture of linear motors and electromagnetic components for military and high-performance commercial applications. Airex meets diverse needs for international customers in aerospace and defense, semiconductor, electronic manufacturing and testing, optical/laser positioning, material handling, printing, and other industries requiring high precision solutions. The company continues to develop its technology base with practiced engineers in a state-of-the-art facility to meet the ever-changing needs of customers and the markets it serves.
Follow us on Twitter @airexcorp
For more information about Airex Corporation, visit http://www.airex.com.