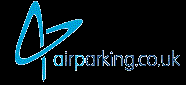 (PRWEB UK) 22 September 2013
After the Civil Aviation Authority posted passenger growth for Cardiff airport, Airparking.co.uk has advises that they have a number of pre-bookable airport parking Cardiff options to choose from. These include official on-airport parking such as Long Stay, Long Stay 2 and the Short Stay car park as well as off airport park and ride services like the Highwayman.
The released figures showed reported passenger number increases in recent months when compared to last year. An eight point three percent increase was seen on average for May, June and July 2013 against the same months in 2012. Passenger numbers between August 2012 and July 2013 totalled more than one million.
On requesting prices for eight days parking in late September 2013, four results were returned although the company does advise they have further rates to be added for the official car parks. Of these, the Highwayman car park offered the cheapest parking choice but at the loss of convenience as buses run less frequent than the on airport alternatives.
For more information regarding Cardiff Airport Parking from airparking.co.uk, please visit http://www.airparking.co.uk.
About Airparking.co.uk:
Airparking.co.uk – a young and dynamic UK airport parking comparison website – offers an ever increasing number of competitive parking options including a number of services like the Cardiff Highwayman car park.