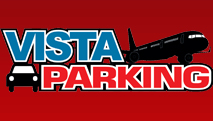 All the customers have to do is step out of their car and Vista and their experienced staff take care of the rest.
Newark, NJ (PRWEB) April 16, 2014
Vista Parking along with the rest of New Jersey has endured one of the harshest winters to date. Many parking facilities and businesses near Newark Airport took a considerable hit, but Vista Parking was able to thrive where other parking facilities struggled. Vista's shuttle services were given a boost so that their customers could travel to and from Newark Airport with ease, even in harsh weather conditions. Added staff combined with their efforts on the digital front has given Vista's 26th year of business a strong start.
Vista Parking has announced that they are ready to "spring" into action with new springtime promo codes for discounted Newark Airport Parking. To celebrate the closing of the most recent Olympics, online users can type in the promo code "gold7" in honor of the seven gold medals won by the American team this year. This special promo code will give online users an additional 2 dollars off the already discounted Internet daily parking rate. Vista Parking's marketing partner, Megaleads.com, is thrilled about Vista's new springtime promo code program. Founder and CEO of Megaleads, Jim Alamia, states: "Vista Parking is on the forefront of the online reservation systems. We are pleased to see Vista Parking celebrate their success along with our wins in the Olympics with their new promo codes for long term Newark Airport Parking."
Vista Parking has also announced that they have updated their FAQ page. Online users will now be able to view a new video that has been posted on the page entitled "The Vista Parking Experience." The video is about 90 seconds long and it takes online users through the easy Vista Parking procedure that includes the customer's arrival and experience on the friendly and prompt shuttle service. Megaleads is pleased with the outcome of the short film and is confident that it will help Vista build a strong online customer base. Jim Alamia states: "Online visitors can now see how simple and easy your trip can be with Vista Parking. All the customers have to do is step out of their car and Vista and their experienced staff take care of the rest."
Reference:
http://vistaparking.com/index.php
Contact:
http://vistaparking.com/contact.php