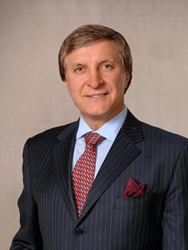 Breast reconstruction is a vital part of the total physical and emotional healing for many breast cancer survivors
Dallas, Texas (PRWEB) August 12, 2015
Dr. Rod Rohrich, Dallas plastic surgeon and co-founding member of The Alliance in reconstructive Surgery Foundation (AiRS), recently spoke on the importance of breast reconstruction at a fundraiser hosted by Lisa and Jim Cramer (of Mad Money) in the Hamptons in New York. Dr. Rohrich, along with Dr. Alexes Hazen of New York University spoke on why breast reconstruction is such a vital part of a patient's recovery after breast cancer.
Dr. Rohrich co-founded AiRS in 2012 with Janet Denlinger and Morgan Hare with the mission of proving education, financial support, and breast reconstruction to women who can not afford this complicated and costly procedure on their own.
"Breast reconstruction is a vital part of the total physical and emotional healing for many breast cancer survivors, yet it is estimated that roughly 70 percent of those who desire it do not have the knowledge of their options nor the insurance or financial resources to cover it," explains Dr. Rohrich. "What we do at AiRS is to help women navigate the complexities of today's health care system and streamline it so that we get these patients in need to the best doctors providing the best care."
Dr. Rohrich says that often insurance plans do not always cover the entire medical costs associated with the multiple stages of breast reconstruction after a mastectomy, often a surprised to many patients.
"AiRS is a one-of-a-kind organization, which fills this unmet need and is dedicated to supporting and funding a woman's right to restoration, education, health, and wholeness," says Dr. Rohrich. "As a physician, and a plastic surgeon who does both cosmetic and reconstructive surgery, I am completely committed to quality treatment and outcomes. AiRS was created to offer not only advocacy and education, not only for patients and their caregivers, but also to the medical community."
About Rod J. Rohrich, M.D., F.A.C.S.
Dr. Rod J. Rohrich is a Distinguished Teaching Professor and Founding Chairman of the Department of Plastic Surgery at UT Southwestern Medical Center in Dallas, Texas. Dr. Rohrich graduated from Baylor College of Medicine with high honors, and completed residencies at the University of Michigan Medical Center and fellowships at Massachusetts General Hospital/Harvard (hand/microsurgery) and Oxford University (pediatric plastic surgery). He has served as president of the American Society of Plastic Surgeons, the largest organization of board certified plastic surgeons in the world. He repeatedly has been selected by his peers as one of America's best doctors, and twice has received one of his profession's highest honors, the Plastic Surgery Educational Foundation Distinguished Service Award, which recognizes his contributions to education in plastic surgery. Dr. Rohrich participates in and has led numerous associations and councils for the advancement of plastic and reconstructive surgery.