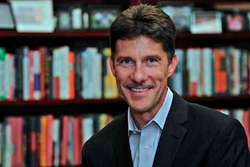 His proven track record of driving market-share growth, exceeding sales and profit goals leveraging solution and value-based selling skills are beneficial in our sales engagement efforts.
Atlanta, GA (PRWEB) November 03, 2014
TI Broadcast Solutions Group, a global leader in broadcast and TV service provider facility design, consultation, integration and service, announced today that Andy Jackson will assume the role of Vice President of Sales to lead their future strategic initiatives. Michael Wright, President, explains, "Andy is an accomplished international sales management executive with a 20+ year record of achievement in Broadcast, Mobile Production, Enterprise Video, Digital Media, Telco, DTH and Professional A/V markets. He has strong leadership and strategic relationship skills with a solid technical background. His proven track record of leveraging value-based solutions will be beneficial in our sales efforts going forward." Most recently, Jackson served as Senior Vice President for Grass Valley USA, LLC. In his most current role, he was responsible for leading all North American sales activities of the company including sales regions, direct and channel sales, pre-sales support, service agreement sales, contracts administration, regional sales operations and marketing. Wright adds, "We believe Andy's skills will help us in furthering the success of our clients. Addressing the transition in sales leadership, Wright responds, "Technical Innovation is committed to growing the business of the Broadcast Solutions Group and in so doing, creating solution-selling engagements across all market segments TI is addressing. This staffing investment is an acknowledgement of that commitment."
Kevin Gaguilo, a fifteen-year employee of TI BSG will become Director, Strategic and Key Accounts under the company's new structure. Michael describes the significance of Kevin's contributions and the importance of this critical new role stating, "Kevin has been a consistent performer for TI, helping grow our company value while delivering positive engagements with many of our very best customers. We believe aligning Kevin's proven track record of performance in this way reaffirms our unwavering belief in his ability to drive even greater value with major accounts going forward while helping TI achieve higher levels of customer satisfaction. To be clear, we believe in customer satisfaction and are convinced Kevin is the right person to help us engage with new and existing customers to ensure TI achieves greater market share while maintaining a level of positive customer experience that has helped differentiate TI in the market place today. My gratitude for Kevin's loyalty and his many years of service to TI and our clients runs deep."
###
About Technical Innovation Broadcast Solutions Group
The landscape of the media business is changing at an exponential pace. Evolving business models, new technologies and a generation of TV anywhere consumers are in motion, demanding that you adapt. Technical Innovation Broadcast Solutions Group helps broadcasters and television service providers solve their most vexing problems, helping many of the world's most influential companies develop new workflows and outsourcing solutions. TI's projects have enhanced companies such as NBC, Univision, Sinclair Broadcast Group, Denali Media/KTVA and PBS/Digital Convergence Alliance. They are experts at new facility programming and planning. When it's time to build, their clients come back time and again to "experience the difference" of their exclusive Jet Stream Total Program Management® approach, where they say "worry early and worry often" to ensure a successful project.