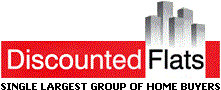 The project has 4 types of flat in Electronic City. 2 sizes of 3bhk starting from 1335 sq/ft to1550 sq/ft, 2 sizes of 2bhk starting from 956 sq/ft to1110 sq/ft, The project is situated in Electronic City location.
Bangalore, Karnataka (PRWEB) January 03, 2014
Ajmera Group known for its excellence, in developing some majestic apartments, has over the years gained reputations one of the most renowned names in the real estate sector. Its latest development is the Ajmera Stone Park; a township built on a wide area of 3.5 acres of land, and is spaciously designed with well structured 2BHK, 3BHK Townships, duplexes, and apartments. The eco-friendly surroundings makes the ambiance a lot more refreshing, allowing customers to enjoy a comfortable lifestyle by rejuvenating their senses to enjoy a good morning. Getting to know the heart and the mind of a person, and keeping in mind the convenience of its customers, Ajmera Stone Park is in a location where recognized educational institutions, clubs and communities are close to each other, making the buyers take more interest in this project.
Top notch companies and significant landmarks are located in close vicinity to this township. If you are looking at investing in a long term basis, you must invest in the best, and no better than Ajmera Group can provide you with such ravishing privileges.
Here's a glimpse of the amenities you could relish.
Amenities:

100% power backup
Children's play area
Clubhouse
Gymnasium
Joggers Park
Swimming pool
Vastu Shastra
Very large landscaped gardens
About the Builder:
Ajmera Group, having established itself firmly on a strong foundation over 46 years, has never been stagnant in the real estate sector but has always been growing, and today it is known as India's leading Real Estate Company. They make each project a lively and a memorable one to live in, and bloating itself over the years; they have only extended to other realms such as social welfare, steel and cement. Ajmera Group has worked tremendously on many projects and has gained success, over the years making their presence felt in cities like Pune, Mumbai Ahmadabad, Surat, Rajkot and Bangalore. With their project in Bahrain, Ajmera has raised the standard and added another feather to their hat.
A Vision they see as "To be the most preferred and trusted name that enhances the quality of life through sustainable development" this has certainly brought them a long way. Their mission is to give shapes to dream homes by creating innovative and world class homes, by fading away boundaries.This has certainly struck a chord of excellence and they firmly believe in the motto that less is more. Having firmly adapted itself to this motto, it aims at bringing different families, under one community making them feel at home.
About DiscountedFlats:
The Real Estate and the emergence of a more demanding customer has fuelled the need for the urban homes, but the lack of transparency, reliability, professionalism, trust and ethical entity has left many property buyers at the mercy of unscrupulous operators in the market, who claim to provide quality service, but who eventually just look at their own self interests and are not truly concerned about providing the service.
Discounted Flats has beehave been reachingo people in helping them achieve their dream house at the right cost. Plenty of customercustomers in India and who have purchased properties through us are now relishing every moment, living in their dream homes. Knowing the customers' needs and working on their request is what we aim at. Living life to the fullest is what we believe in.