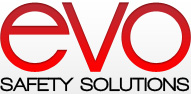 AKM Fabrications to Exhibit at the RCI Show
(PRWEB) August 28, 2014
AKM Fabrications Limited will take an exhibition stand at the RCI show, which is being held between the 29th and 30th October at The Ricoh Arena in Coventry. They will be joining 100 other exhibitors who are involved in, or produce products for, the cladding, roofing and insulation industries.
At the event, which will be attended by thousands of roofers, site specifiers and insulation specialists, the firm will be exhibiting their 'working at height' products. AKM was established in 1985, and for the past 12 years has focused on developing 'at height' safety products. During that time,the firm has developed several specialist walkway and guardrail systems.
Exhibitions, like the RCI Show, are not just a way for the firm to sell more of their products. They also provide important networking opportunities. The firm sees exhibitions as a chance to connect with others in the industry and to learn more about the challenges and issues that both their existing and potential new clients face.
David Bridge, Sales Manager of AKM Fabrications, "AKM is very much looking forward to exhibiting at RCI in October – it's always a pleasure to catch up with others from our industry and meet up with the huge array of site specifiers that visit these events and discuss how we can assist them in their projects."
The firm aims to raise awareness of their roof safety products amongst the site specifiers, architects and quantity surveyors who will attend the show. They will exhibiting and demonstrating their modular Evorail and Evowalk systems, which are in use across a range of rooftop surfaces including standing seam, metal deck, flat and pitched roofs. AKM roofing safety systems have been installed across the UK and Europe, such as for Network Rail at Nottingham Railway Station, for the NHS at Preston Hospital and at BAE Systems in Glasgow.
They will also be exhibiting examples of their roof furniture. Steel ladders and step over staircaseshave been an enduring product. In more recent times the range has been enhanced by plant support frames and cable tray stands that are designed to provide a trip free environment for roofing workers.
In addition, the firm is finalising the design of a range of aluminium roof ladders that come in kit form.These kit ladders can be quickly adapted to various site situations, thereby reducing lead times for traditional bespoke products.AKM will also be presenting a new style of economical Aluminium Walkway products which will prove an addition to the existing uPVC walkways range.
The Health and Safety Executive have recently prosecuted several firms in the UK for not providing a safe working environment for roofing workers. This, and heightened awareness of the safety issues of working at height, means that there is growing demand for AKM Fabrications roof edge guardrails, walkways, ladders and man anchors. Demand the firm will be tapping into by raising awareness of their products at the Roofing Cladding and Insulation show this October.
About Company:
AKM Fabrications Ltd was established in 1985 and is the leading UK manufacturer of roof safety products as well as a vast range of bespoke metal fabrications. For more information visit their website at http://www.akmfabrications.co.uk/.
Media Contact Details:
Contact Name: David Bridge
Contact Number: +44 (0) 1257 260411
Contact Email: info(at)akmfabrications.co.uk
Contact Address:
AKM Fabrications,
Unit 6, Yarrow Business Centre,
Yarrow Road,
Chorley,
PR6 0LP
Social Presence:
Facebook: https://www.facebook.com/akmfabrications
Twitter: https://twitter.com/AKMFabrications