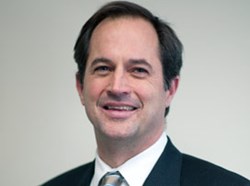 We will continue to monitor this proposed settlement closely and answer any questions patients may have.
Birmingham, AL (PRWEB) November 27, 2013
An attorney from the Alabama personal injury law firm, the Belt Law Firm, P.C., described recent news of a proposed settlement between Johnson & Johnson and patients who received the recalled DePuy ASR XL Acetabular Hip System as a "positive development."
"As news reports indicate, this settlement would benefit thousands of patients across the country who have complained of experiencing serious complications after receiving one of these recalled devices, including numerous patients who needed to have the all-metal implant removed and replaced," Belt said. "This is certainly a positive step forward for those patients and their families."
Belt referred to reports by numerous media outlets, including The New York Times, providing details of the proposed settlement, which was announced last week by Johnson & Johnson's DePuy unit and plaintiffs' lawyers in a federal court. ("Johnson & Johnson in Deal to Settle Hip Implant Lawsuits," New York Times, November 19, 2013.)
According to The Times, the settlement would pay $2.5 billion in compensation to an estimated 8,000 patients, including those who filed federal court lawsuits that were consolidated in the U.S. District Court for the Northern District of Ohio (MDL No. 2197).
However, The Times reports, the settlement would need approval from 94 percent of the plaintiffs before it can move forward.
"Our firm is reviewing inquiries from patients and families involving the DePuy ASR hip implants as well as other recalled metal hip implant devices, including the Stryker Rejuvenate and ABG II modular-neck implants," Belt said. "We will continue to monitor this proposed settlement closely and answer any questions patients may have."
DePuy voluntarily recalled the ASR XL Acetabular Hip System in August 2010 due to the metal-on-metal hip implant's failure rate, according to Bloomberg News. ("J&J Said to Reach $4 Billion Deal to Settle Hip Lawsuits," Bloomberg News, November 13, 2013.)
According to Bloomberg, patients have alleged that metal flakes from the implant have caused the death of surrounding tissue and allowed metal ions to enter the bloodstream, resulting in pain, swelling and the need for revision surgery.
The Stryker Rejuvenate and ABG II modular-neck implants – also all-metal devices – were voluntarily recalled in July 2012 due to what Stryker called "potential risks associated with fretting and corrosion at the modular neck junction. (U.S. Food and Drug Administration, July 6, 2012).
Belt said that patients who have concerns that they received one of these recalled hip implant devices should contact their physician in order to learn more about the implant they received.
"The operative report from the hospital will identify the specific implant, and the surgeon should also have the implant labels," Belt said. "If one learns that they received a recalled implant, it is crucial to not only seek proper medical testing and treatment but also to consult with an attorney."
About Belt Law Firm, P.C.
Belt Law Firm, P.C., is an Alabama personal injury law firm that represents the victims of dangerous and defective products throughout the communities of Birmingham, Bessemer, Cullman, Tuscaloosa, Jasper, Homewood, Jefferson County, Shelby County, Walker County, Blount County and St Clair County. Although the firm's focus is on local litigation in Alabama, the firm's attorneys practice throughout the country. Belt Law Firm has lawyers licensed in Alabama, Florida, Georgia, Tennessee, New Mexico and Colorado. The firm's Birmingham office is located at 2204 Lakeshore Drive, Suite 208, Birmingham, AL 35209 (local phone205-933-1500). To learn more, call the firm toll-free at (888) 933-1514 or use its online form.