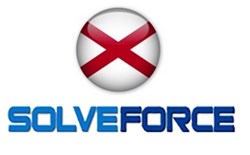 Alabama Network Services.com is the Alabama telecommunication and security solutions provider that offers quality of service, the latest technology, and the best prices throughout all surrounding cities in AL counties.
Montgomery, Alabama (PRWEB) September 05, 2013
Alabama Network Services.com (http://www.alabamanetworkservices.com), one of the most reliable telecommunication service solution providers, has expanded its services to all the counties in Alabama and connecting throughout the US. The telecom agency, which has served a large number of businesses, providing services, including Dark Fiber said that its indeed a great achievement to expand telecommunication services to all the counties and states, and as many clients seek the best services such as a Fiber Optic Internet Network solution, Fast Ethernet, among others, it is looking forward to attracting a large number of clients looking for high quality as well as professional telecommunication services. The agency basically provides its services to clients in the form of Metro Ethernet, Fiber Optics, Copper, Wireless, and Dark Fiber. The solution provider also supplies its clients with T3 and T1 lines, an area that the provider has been able tap into and sure enough it has proven great potential.
The telecom agency has been one of the most reliable providers of telecommunications services and the move to expand its services throughout the counties in Alabama is indeed a show of its commitment to provide clients in the US with the best and high quality telecommunications. In fact, the move has been hailed by many experts in the telecommunication sector. SolveForce helps clients to budget for the telecommunication services offered by enabling them to select the High Speed Broadband and Alabama Satellite Internet Services they want and get an instant price for the same.
The fact that any business in Alabama can now own a private network is absolutely amazing. They can now get the best solutions for their Fiber Optic networks, Gigabit Ethernet, Fast Ethernet and other services. The Alabama network provider is so passionate about providing high quality services, something that has made many people rely on them for their telecommunication services. The company has been looking forward to help create a network in Alabama that enables fast transfer of files and the new inactive optical fiber is just amazing for such a task. Clients can now access optical fiber in all the 50 states and throughout the world for that matter, and they can create their own network which is very convenient because it is cost effective.
Alabama Fiber Ethernet services may be available to the following list of buildings in AL if Fibre assets are available:

Birmingham, AL: BT Tower, Alpha Tower, 103 Colmore Row, Centre City Tower, Five Ways Tower, Hyatt Regency, Two Snowhill, 1 Snow Hill Plaza, The Cube, Colmore Gate, Quayside Tower, The McLaren Building, Metropolitan House, Edgbaston House, Midland Building, Bank House, Brindley House, Fifty4 Hagley Road, Cumberland House, Queen Elizabeth Hospital, Birmingham, Muirhead Tower, Hagley House, Jurys Inn, Windsor House, Lloyd House, Lyndon House, Auchinleck House, One Snowhill, Three Brindleyplace, Colmore Plaza, Albany House, Eight Brindleyplace, Axis, 1 Colmore Row, Block H & I Masshouse Circus, West2, 130 New Street, Pallasades House, 12 Calthorpe Road, Aston University Main Building, One Martineau Place, Tricorn House, Edmund House, Embassy House, and the Canterbury House.
Mobile, AL: RSA Battle House Tower, RSA–BankTrust Building, Renaissance Riverview Plaza Hotel, Mobile Government Plaza, Mobile Marriott, Regions Bank Building, Wachovia Building, Lafayette Plaza Hotel, Providence Hospital, Commerce Building, Radisson Admiral Semmes Hotel, Van Antwerp Building, Battle House Hotel, and the Royal St. Francis Building.
For all other inquiries please call or visit their website below.
The company offers a wide range of Alabama telecommunication services, including SIP trunking. These VoIP services allow clients to save money in their phone system which is very convenient. The company has also confirmed that the services will enable clients to access fast Ethernet and metro Ethernet. MPLS service is one of the best and latest technologies that enable companies to share videos, while prioritizing their voice and data using the Multiprotocol Label Switching technology. This makes it convenient especially for companies that are far apart and need a bridge system to share data and other files from different locations.
The supply of the T1 lines and T3 lines makes it very convenient for small and big businesses to transfer large amounts of data and voice packets. The T-Carrier lines can be used for small businesses and those that do not need several POTS lines, which is a very important in mainstreaming cost effectiveness for the businesses. For more information on how you can get Ethernet as a Service, Disaster Recovery as a Service, Infrastructure as a Service and many other Cloud services in all the 50 states, please feel free to visit Alabama Network Services.com.
For residential services they also offer Alabama Home Security and Rural Internet in AL.
Alabama Network Services now offers commercial and residential services in the following AL counties: Autauga County, Baldwin County, Barbour County, Bibb County, Blount County, Bullock County, Butler County, Calhoun County, Chambers County, Cherokee County, Chilton County, Choctaw County, Clarke County, Clay County, Cleburne County, Coffee County, Colbert County, Conecuh County, Coosa County, Covington County, Crenshaw County, Cullman County, Dale County, Dallas County, De Kalb County, Elmore County, Escambia County, Etowah County, Fayette County, Franklin County, Geneva County, Greene County, Hale County, Henry County, Houston County, Jackson County, Jefferson County, Lamar County, Lauderdale County, Lawrence County, Lee County, Limestone County, Lowndes County, Macon County, Madison County, Marengo County, Marion County, Marshall County, Mobile County, Monroe County, Montgomery County, Morgan County, Perry County, Pickens County, Pike County, Randolph County, Russell County, Saint Clair County, Shelby County, Sumter County, Talladega County, Tallapoosa County, Tuscaloosa County, Walker County, Washington County, Wilcox County, and Winston County.
For more information on AL coverage area please visit: http://www.alabamaethernetfiberinternet.com
About Alabama Network Services.com
Alabama Network Services.com is managed by SolveForce, a Telecom Master Agency that offers its consulting services in Alabama, and has been providing business solutions since 2004. They are recognized all over the globe as a private telecom consulting agency that offers Alabama advisory and auditing services for the telecommunications and Internet industry. Founded by Ron Legarski, this master agency has accomplished many awards and achievements. With high quality Alabama telecom and Internet solutions to offer, the company's future plans are to integrate even more cities and companies in their coverage areas and remain the leader in the telecom solutions industry and throughout Alabama.
SolveForce.com, LLC can be reached at 888-765-8301 via toll free or visit one of their real-time quoting websites at http://www.fiber-optic-internet.alabamanetworkservices.com.