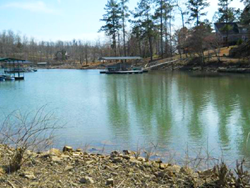 Hayden, AL (PRWEB) March 14, 2014
In the heart of Dixie, less than an hour from Montgomery, and set among some of the most beautiful vacant land still to be developed in the United States, a large number of parcels have one thing in common: they're all part of Micoley.com's March auction event. In northern Alabama, where some of America's most cherished musical traditions, like the blues, were born, a new residential development in a growing community could be the ticket to the life of a real estate mogul.
The March event includes properties in Wisconsin, Georgia, Illinois, and elsewhere, but a total of ten auction items in Micoley's March event are parcels of land located in the state of Alabama. That means those looking to invest in The South should take notice of these unique pieces of real estate. While a number of these are close to neighborhoods, many are secluded spots in nature, suitable for vacation getaways.
In the William B. Bankhead National Forest, one of Alabama's four National Forests, near the gorgeous Sipsey Fork River, a large, four acre residential or recreational lot overlooking Smith Lake would be a great site for a vacation getaway, or a secluded home for private individuals or families. To get there, start from Double Springs and head east on Hwy 74, and then make a right onto Cty Rd 72. Next turn right on Sipsey Pike Rd. the property will be on your right. This amazing piece of land is listed at $27,500, but its starting bid at Micoley's March 22 event will be $17,500, assuming no offer is received before the official event date.
For development companies, or more experienced investors, in Hayden, Alabama, 18 lots are being sold at one fantastic price. The Green Meadows is a gorgeous expanse of, as the name suggests, meadows, as well as woods, set on rolling hills. Many homes in this area have been designed to be rustic vacation cabins set among the trees. This auction item includes 18 lots along Hays Cemetery Rd. near Nola Lake Dr., all of which are equipped with public water, electricity, and phone lines, so developments of all types can move forward. At an $85,000 list price with a significantly lower opening bid amount of $40,000, this item is expected to attract the attention of many serious real estate investors.
The highly motivated sellers of these ten auction items have indicated that they plan to entertain early bids and offers. Developers and investors are most likely already researching these properties, and coming to decisions about whether to make a purchase, so potential buyers are advised to act fast.
Interested parties should visit micoley.com to find more photos and details about the property, or by visiting in person and performing an inspection on site, which is highly recommended. (866) 371-3619 is Micoley.com's information line. Additionally, Micoley.com features a live chat service through which questions can be answered.
About Micoley:
Green Bay, WI-based Micoley.com is a real estate marketing firm specializing in project focused auctions of bank-owned properties throughout the United States. The Micoley approach to real estate marketing tailors each auction plan to the client's individual needs. The site is constantly being updated for the benefit of buyers, as large scale auction events are held monthly, and new properties are added daily. Auctioneer Rick Roundy #5309 and Auctioneer Firm Micoley.com LLC #119. Broker Annie Schoenwalder #000101069 and Broker Firm Micoley.com LLC #000101068.