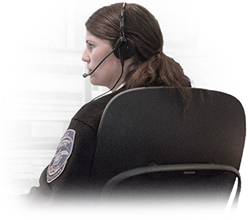 Employees can trade with each other and [submit] time-off requests from their smartphones. It automated processes for us, so they no longer had to be done by hand. -- Administrator Nick DiCicco, Chegrin Valley (OH) Dispatch Center
ORLANDO, Fla. (PRWEB) June 12, 2019
Hundreds of emergency dispatchers from across the nation are expected to attend the NENA 2019 conference and expo which opens Sunday, June 16 at the Gaylord Palms Resort & Conference Center here.
Two representatives from Aladtec, Inc., the premier cloud-based scheduling and workforce management software provider, will be on-hand to meet with existing and prospective subscribers during the conference exposition, on Sunday and Monday.
Aladtec's scheduling platform is used by more than 100 communication centers across the nation, including Florida's Manatee County Emergency Communications Center in Bradenton and Lee County 911 at Fort Myers Both use Aladtec to schedule dozens of dispatchers and fill open shifts quickly with the program's Find Coverage Alert.
Cloud-based Aladtec software easily handles the complex scheduling and unique rotation requirements common in dispatch and law enforcement agencies. It enables members to submit availability, request time off, initiate shift trades, log Extra Hours and receive shift reminders -- all from a smartphone, tablet or desktop. It helps leaders monitor and meet minimum staffing requirements, helps control overtime, integrates with payroll, and allows agencies to track certifications and licensing. Aladtec e-forms speed up internal approvals and provide airtight documentation.
Customers report Aladtec improves their department's efficiency, saves time, money, and improves morale through its transparency and ability to provide real-time schedule information to dispatchers and their families.
Administrator Nick DiCicco oversees the Chagrin Valley Dispatch Center and Hillcrest Heights Comm Center in suburban Cleveland. Each center uses Aladtec to schedule dozens of dispatchers and fill open shifts quickly with the program's Find Coverage Alert.
DiCicco describes it as "fantastic. The employees can trade with each other and (submit) time-off requests from their smartphones. It automated processes for us, so they no longer had to be done by hand."
Stephen Martini, director at Williamson Co. (TN) Dept. of Emergency Communications discovered Aladtec while attending a communicator's conference in Denver.
"We were walking the show floor, and I just said -- 'Look. I'm tired of hearing complaints from the supervisors about the scheduling software. We're here. There are vendors here that serve this community. Let's go find our solution'", recalled Martini. "The demonstration blew me away."
In this short video - discover how Aladtec software has helped North Memorial Comm Center:
The National Emergency Number Association serves the public safety community as the only professional organization solely focused on 9-1-1 policy, technology, operations, and education issues. With more than 13,000 members in 48 chapters across North America and around the globe, NENA promotes the implementation and awareness of 9-1-1 and international three-digit emergency communications systems.
The opening session speaker for this year's NENA conference is Dr. Shawn Achor, Harvard professor of positive psychology and author who will coach attendees on how to initiate positive change. Achor's research has revealed how changes in our brains due to mindset and behavior can have a ripple effect on a team and an entire organization.
On Monday, Banjo founder and CEO Damien Patton will share his passion for problem-solving and lead a discussion among tech and emergency-communications experts of how leaders can foster an innovation mindset, overcome problems by approaching them in new ways, and become innovation champions in their organizations.
Learning sessions for attendees include topics ranging from the story of a cyberattack at a small PSAP and 9-1-1 customer service to CAD implementation best practices and PTSD risks for dispatchers.
Attendees can visit with Aladtec Systems Specialist Eric Hahn and Sr. Account Executive Jason Capatske at Booth #306 in the exposition area. They'll answer customer questions and offer system demonstrations to visitors during the two-day exhibition. The exhibition is open from 11 am to 2:30 pm, and 4-6 pm on Sunday, and from 9 am to 4 pm, Monday.
To learn more about Aladtec now or to sign up for a complimentary 14-day trial, please visit: https://www.aladtec.com/free_demo.php?stype=dispatch - or, call Capatske at 888-749-5550.