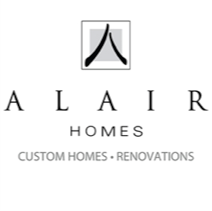 Nanaimo, BC (PRWEB) January 06, 2016
After selling out all 10 of its building regions in its native Canada in less than three years, Alair's unique customer focused Client Control™ model is now taking a firm hold in the United States. The successful homebuilding franchise is proud to announce its continued American expansion with the signing of new Regional Partners Terry Blake and Brian Knoderer. Based in Carmel, Ind., Blake and Knoderer will bring Alair's signature quality and value to residential and commercial construction projects across Indiana beginning in January 2016.
Few are better positioned in Indiana to help expand the Alair brand. Terry Blake boasts more than three decades of experience in the construction industry, holding roles in everything from management to software development to sales. He and Knoderer also own three Cell Phone Repair franchises in the area with a fourth currently in development.
When Knoderer learned about growth opportunities with Alair he knew that Blake was the perfect person to partner with in the new venture.
"Alair seemed like the perfect business opportunity for Brian and me to combine our experience in construction, franchising and business ownership," Blake said. "With my experience in construction software development I recognize that transparency and process are the most important things. Alair is a leader in both."
Since its inception in 2006, Alair has quickly distinguished itself as the market leader in custom home building and renovations across Canada. Through partnerships with highly qualified and motivated entrepreneurs like Blake and Knoderer the brand is now poised to build upon its strong track record of success in the United States.
After growing from one to 35 units across Canada in under three years, Alair has an even more ambitious expansion plan in place in the U.S. The home building franchise plans to bring its residential and commercial construction services to 10 states in the next year, and Indiana is a key part of the brand's growth plan.
"The Alair Homes model centers on transparency throughout the home building process, and that begins at the top," said Alair Homes Founder & CEO Blair McDaniel. "Our Regional Partners work from day one to knock down the traditional walls between homebuilders and clients. Terry and Brian will build on that commitment to superior service and help Alair continue to transform how homeowners view the building and remodeling experience."
Alair's proprietary Client Control™ system builds a transparent partnership between homebuilder and client by eliminating the traditional ways of conducting construction business. In the past, contractors have either operated under a fixed price or charged "cost-plus," a pricing model with variable costs added to a flat fee. Client Control™ eliminates the choice between the two by allowing customers to maximize involvement in the home building and renovation process, from breaking ground to turning the key.
Alair Homes has also set itself apart by developing a unique 100 percent customer-funded homebuilding model, which leaves franchisee capital untouched by construction costs and keeps business investment low. Alair's successful corporate infrastructure, proprietary software and marketing initiatives put franchisees on the fast track to success.
"Our business structure presents unique income opportunities for talented, driven Regional Partners like Terry and Brian, who can still earn royalty income from all units, even without completing the jobs themselves," McDaniel said. "Combined with our unparalleled focus on client satisfaction, Alair is poised to continue the shift away from traditional homebuilding and remodeling as we expand across the United States."
For franchise opportunities, please visit: http://www.alairfranchise.com/
About Alair
Founded in 2006, Alair has built a construction management network of outstanding and experienced business owners to complete over 1,400 premier custom home and renovation contractor projects. With the unique Client Control™ approach, Alair shares every aspect of projects with customers, keeping them informed throughout the entire building process. As the only builder in North America that performs all custom home projects exclusively using the Client Control™ method, creating value and quality in everything that they do is the cornerstone of the Alair culture and philosophy. Currently serving prominent communities in Canada, Alair is rapidly expanding throughout the U.S. Armed with the experience of longtime construction and building professionals, Alair is a one-stop shop for home renovation and remodeling. For more information or to learn more about franchise opportunities please visit http://www.alairhomes.com/.