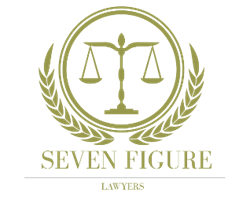 Los Angeles, CA (PRWEB) November 21, 2013
Top Attorney Alan J. Romero has been awarded membership into Seven Figure Lawyers™. Seven Figure Lawyers™ is the definitive list of the legal industry's best attorneys. All attorneys on the list have won or settled a case for $1,000,000.00 or more.
Seven Figure Lawyers™ is excited to have such a great attorney join their List. A representative from the group said, "Alan J. Romero is one of the most skilled and experienced attorneys in the industry. We are proud to be able to call him a member."
For more information on Alan J. Romero you can visit his website at http://romerolaw.com
For more information on Seven Figure Lawyers™ you can go to http://sevenfigurelawyers.com
Alan J. Romero BIO
Mr. Romero received his Bachelor of Arts in Political Science from California State University at Los Angeles, where he was accepted into the University at the age of fifteen. Mr. Romero then went on to obtain his Juris Doctor from Southwestern University School of Law as a student in the accelerated two-year SCALE program. Mr. Romero has also been awarded a Post-Masters Certificate in Psychology (Applied Behavior Analysis) from The Chicago School of Professional Psychology, and is a Board Certified Behavioral Analyst. Prior to law school, Mr. Romero interned for the Consul for Legal Affairs of the Consulate of Mexico in Los Angeles. During his time there, he worked on several matters, the most notable being a concerted attempt to modify certain policies of the United States Bureau of Prisons related to the calculation of Federal "Good Time" credit for non-citizens. After law school, Mr. Romero interned for, and was later hired by, the law firm of Mathews & Weisser. Working under the regular and direct supervision of the firm's lead trial counsel, a California attorney and Barrister, Mr. Romero was exposed to a wide variety of litigation in the areas of taxation, securities law, and white-collar fraud, working on matters pending before American and British courts.