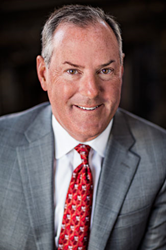 Hartford, CT (PRWEB) April 15, 2015
According to court documents, the plaintiff, now 73 years old, alleged that on June 7, 2011 at approximately 12:50 p.m. she was walking in a northerly direction on the Town sidewalk located at the southeast corner of the intersection of South Main Street and Farmington Avenue when she was caused to turn her ankle and fall due to a one and one-half inch height difference between the brick paver surface adjoining the west edge of the concrete slab of sidewalk. Plaintiff had an expert witness, an engineer, testify on her behalf to support her position that the area constituted a tripping hazard.   The client of Rome, Clifford, Katz & Koerner LLP sustained a complex fracture of her right master wrist resulting in multiple surgeries and approximately $95,000 in medical expenses and was unable to return her to job as a dental hygienist. The case was tried at the Hartford superior court before the Honorable Mohammed Nawaz Wahla. The case number is HHD-CV13-6040736-S, details of which can be found here.
The court documents verify that from the inception of the lawsuit, the Town of West Hartford, represented by the law firm of O'Connell Attmore & Morris, never accepted responsibility for the defective condition of the sidewalk, and instead, maintained that the plaintiff sustained injuries that were the result of her own negligence. Assistant corporation counsel for the Town of West Hartford also assisted with the defense. 
The jury needed just two hours of deliberations before returning a verdict in the amount of $770,357.65 in favor of the plaintiff finding that the Town of West Hartford was responsible for her injuries and damages.