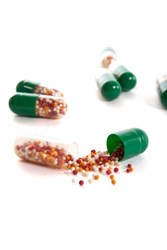 It appeared that Alanis and Mario settled down to a quiet family life. Even though when one tries to live a quiet life, if you have significant assets, trouble will find you.
Boston, MA (PRWEB) October 17, 2013
According to court documents, the recent lawsuit filed in California Superior Court in Los Angeles September 26, 2013 (Cambeiro v. Morrissette, Treadway, and Payroll Associates, No: BC522620) by Bianca Cambeiro, the former nanny for Alanis Morissette and her husband, Mario Treadway, claims she was forced to work 12-hour shifts without any breaks to care for Alanis' baby boy, UltraTrust.com investigates what Alanis could have done to prevent such an allegation. UltraTrust.com was founded by Estate Street Partners and is a dedicated website for expert advice on estate and irrevocable trust planning.
According to court documents, Ms. Cambeiro was employed from August 2011 to March 2013 and is suing for $30,000 in unpaid overtime pay and $100,000 for emotional distress.
News.com.au further reported that Ms. Cambeiro was paid $25 US per hour and when she asked Alanis' accountant why she was not being paid overtime, she alleges the accountant told her, "We don't do that." (2)
Alanis Morissette is regarded as one of the best known singers of the 90's, reports Celebrity Net Worth, and her album "Jagged Little Pill" is the best selling album by a female artist in the United States (1) in history. Additionally, the site states Alanis has amassed an estimated $45 million dollars during her career.
After Ever Imre Morissette-Treadway was born on Dec. 25, 2010, it appeared, according to UltraTrust.com, that Alanis and Mario settled down to a quiet family life.
"Even though when one tries to live a quiet life, if you have significant assets, trouble will find you," explains Rocco Beatrice, Managing Director of Estate Street Partners, LLC.
UltraTrust.com believes Alanis recently found this out the hard way when Ms. Cabeiro filed the lawsuit against her, her husband, and the Payroll Associates LLC on September 26th, 2013 according to court documents.
Court documents disclosed that Ms. Cabeiro claims she was ordered to not leave the baby's bedroom under any circumstances. The publication further states that her court documents reveal that she accused Alanis for allowing her breaks only if Alanis, her husband or the daytime nanny came into the baby's bedroom.
Alanis says the allegations are "hurtful" and "cruel" according to the court documents.
"Unfortunately, Ms. Morissette has found herself the victim of what may or may not be a frivolous lawsuit," states Mr. Beatrice.
"Even if the allegations are true, the nanny could have ended her employment long before there was $130,000 involved."
UltraTrust.com believes it is worth noting that there is no shortage of stars being sued, probably because they are the most recognizable and wealthy persons. "Even stars can prevent being the targets of lawsuits like this one," asserts Mr. Beatrice
"Mrs. Morissette should have protected her assets and never employed Ms. Cambeiro in the first place."
UltraTrust.com explains a series of irrevocable trusts could have separated Alanis's millions from her nanny - even with a judgment. They state, quite simply, anyone with any amount of assets, should try to compartmentalize and segregate their assets.
Additionally, the estate planning site recommends that In Alanis's case, she should not have been a direct employer of Ms. Cambeiro.
Alanis should have had an outside entity employ her, by setting up an LLC inside of an irrevocable trust. This way if there was a lawsuit against the employer, Alanis's millions would be safe and only the LLC and trust would be sued.
Instead, it appears, according to court documents, that Alanis employed the nanny directly and only had her paid through and outside a LLC. UltraTrust.com professes this opened Alanis up to be sued personally.
Alanis should take this as a warning, stresses UltraTrust.com. From here, she should be better informed than to keep her assets out where everyone can see them.
"We have been following the stars and their asset protection strategies for years and the ones that have been burned often turn to irrevocable trusts like the Ultra Trust to protect and hide their assets," explains Mr. Beatrice.
"We find many put their houses into land trusts to protect their privacy and home addresses from the paparazzi as well."
Generally, UltraTrust.com recommends a good estate plan involving placing assets in different trusts which works well to hold those assets for children and, as an added benefit, protect each trusts' assets from the other's lawsuits.
"In the future, Alanis might think about putting her house in a Trust, forming a trust for her son, a trust for her liquid assets and, as mentioned earlier, a trust for which to employ her staff," clarifies Mr. Beatrice.
"It seems like a lot of estate planning, but there are a lot of people out there that will file lawsuits like this one."
To learn how to protect assets save on estate taxes and probate costs visit UltraTrust.com, the irrevocable trust experts. Visit MyUltraTrust.com to set up a DIY, online irrevocable trust plan.
###
About Estate Street Partners (UltraTrust.com):
Assets can be protected from frivolous lawsuits while eliminating your estate taxes and probate, and also ensuring superior Medicaid asset protection for both parents and children with their Premium UltraTrust® Irrevocable Trust. Call today at (888) 938-5872.
1. celebritynetworth.com/richest-celebrities/singers/alanis-morissette-net-worth/
2. news.com.au/entertainment/celebrity/alanis-morissette-hits-out-at-hurtful-lawsuit-by-ex-nanny-bianca-cambeiro/story-e6frfmqi-1226732646796 (10/04/13)
3. amradaronline.files.wordpress.com/2013/09/alanis-morrisette-complaint-bc52262.pdf