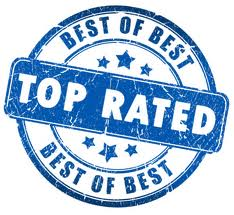 It is best to know what you are looking for and what questions you want answered when screening alarm system companies, therefore you are sure to get the best one for your home and budget.
Portland, Oregon (PRWEB) September 10, 2013
When an individual makes the decision to purchase a home alarm system, it comes with a significant set of responsibilities during the purchasing process. A home alarm system can be a lifesaving device, but if the buyer doesn't do adequate research of the alarm system company prior to making a purchase, it can result in added expenses and unsatisfactory service and equipment. AlarmSystemReport.com, a leader in providing home alarm system reviews, created a list of valuable tips to follow when screening potential alarm system companies.
1. Consult the Better Business Bureau, and only do business with alarm companies that have at least an A rating. By visiting the Better Business Bureau website, a consumer will be able to see if a company has any current customer complaints, and gauge the reputation of a company prior to making a purchase or signing a contract. Another great site for reading customer reviews of alarm system companies is Angie's List.
2. Ask for recommendations from friends, neighbors and family members. Word-of-mouth referrals are one of the best ways to gauge the level of alarm system company customer service provided. Asking for referrals from friends and family members can help a consumer narrow down their list of alarm company options, which will make the decision easier.
3. When researching alarm system companies, consult AlarmSystemReport.com. The site provides not only information about customer service, but also provides in-depth reviews that are completed in a secret shopper format, along with pricing comparisons.
4. Don't make an alarm system decision based on what a company salesperson says. Salespeople may go door-to-door trying to sell services, or they may call or email with offers that seem too-good-to-be-true, and this is often the case with these "deals." Even if a salesperson or company offers a great deal, take the time to research the company and read the fine print before making a decision.
5. Understand alarm systems before selecting a company or equipment. Consumers that come into the process with at least a basic understanding of what they need in an alarm system are more likely to choose the products and services that will work best for them, without overpaying, or being locked into a tricky long-term contract. Consumers should already have a clear idea of what type of alarm system they want, along with the components and monitoring they want.
About AlarmSystemReport.com
AlarmSystemReport.com is a leading third-party, independent provider of information and resources to help consumers find the best home alarm system. The site has reviews, rankings, and news and industry updates. Additionally, AlarmSystemReport.com also has valuable coupons and discount codes that consumers can use toward the purchase of alarm systems.