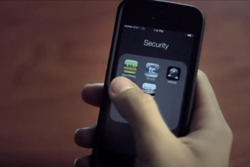 El Cajon, CA (PRWEB) February 27, 2014
Alarms are increasingly becoming a way of life for most private homes and businesses globally. Homeowners and business owners are often looking for an alarm monitoring company with optional services that are better or safer than the current standard monitoring practices. AlarmRelay, a monitoring company that strives to give their customers peace of mind, provides the newest and safest methods of monitoring available.
Many of the typical and older installation alarm companies use only landline monitoring for the installed alarm. In this application, a landline transmits data to the alarm or monitoring company. These landlines are generally reliable but do have their risks and limitations. The landline monitoring system relies on several different factors including the maintenance of the telephone lines. If the phone company does not keep the lines well maintained, it is likely that information may not be transmitted reliably. Another factor is the stability of the connection. In addition to the general functionality of the landline, these connections can be compromised by outside forces rendering the alarm system not useful such as being cut from the outside.
In an effort to protect customers against these risks, AlarmRelay provides cellular and internet options for monitoring. The monitoring options provided by this alarm monitoring company are easier and can be safer overall. The cellular and internet connections were often found to be more reliable allowing AlarmRelay to offer a wider range of options. These services can also be safer due to the additional safeguards put in place with this type of communication. Internet and cellular options also offer these important monitoring services to areas and homes that may not have landlines.
These additional monitoring services give AlarmRelay a wider range of options for those that want to purchase a home alarm system or a monitoring system for their business.
About Alarm Relay
Since 1972, Alarm Relay has been providing customers with fast, accurate and responsive monitoring service every hour of every day. For the past 10 years, Alarm Relay has been a UL Listed Central Station and currently holds an "A" rating with the Better Business Bureau. Alarm Relay's technicians are the best in the industry and provide critical support to dispatchers and customers nationwide.
Contact:
Alarm Relay
http://www.alarmrelay.com
(800) 624-6866